Tuesday, November 1, 2022 7:57 PM
The Summer of Louise's Knees
See the new entry on Louise's knee surgeries. She's a real trooper and now after the second surgery is walking the same day, even if slowly and carefully. Godspeed!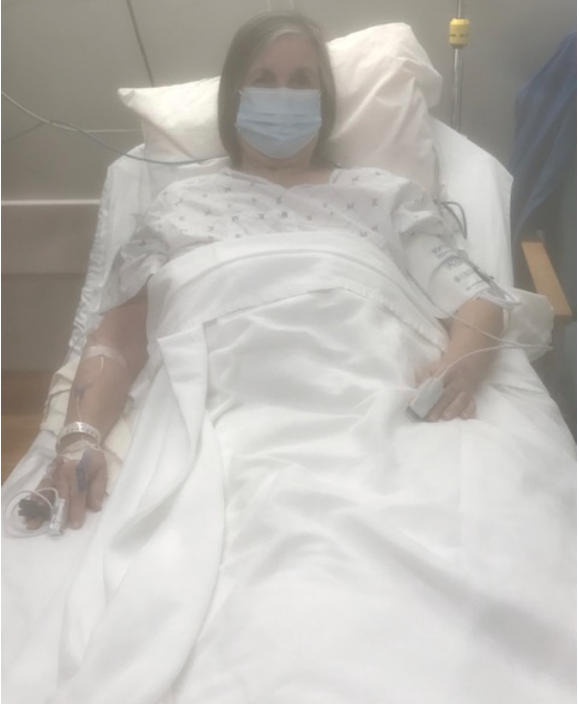 ---
Wednesday, October 19, 2022 1:11 PM
Endorsement by La Velle Van Voast
La Velle Van Voast is a close friend who served as Wyoming's House Education Committee Secretary for 6 years has endorsed me for the School Board District #1 Election. It is at the top of my Candidate page, give it a look. She has observed every speaker testifying in front of the House Education Committee. She knows who can get things done throught the committees and who is just seeking adulation from the audience. I have long valued her thoughts on how to speak more effectively to the committee.
---
Friday, October 7, 2022 8:11 PM
Interim Committee and School Library Pornography
A recent Legislative Interim Committee discussed whether school libraries should have what amounts to pornographic books on their shelves. This is pure woke sophistry. See my landing page discussion on this and a link to the Cowboy State Daily news item. Simply the school libraries are there to support the curriculum, this kind of stuff should have no place in the curriculum.
---
Monday, August 15, 2022 3:10 PM
Wyoming Gun Owners candidate guide
The Wyoming Gun Owners has rated me 100%. My opponents were unrated since they did not respond to their questionaire.
Thank you!
---
Monday, August 15, 2022 3:08 PM
Family Policy Alliance of Wyoming
The Family Policy Alliance of Wyoming has rated me A+ in their voters guide for the Primary Election tomorrow August 16th.
---
Thursday, August 11, 2022 5:21 PM
Vote!!
Louise & I voted today! I ask for your vote on Tuesday, 16 August!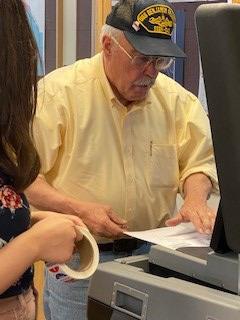 ---
Thursday, August 11, 2022 9:22 AM
Zero % Inflation
Now both the President and VP have stated that recent inflation is now zero. The math is June: 9.1%; July: 8.5%... Somehow they think because the rate has moderated a slight amount, that equates to zero... Maybe they need to do a math refresher course, or maybe they could start doing their own shopping and gasoline buying...
---
Tuesday, August 9, 2022 6:22 PM
My Background: Radio Spot
People are wondering about my background and how I became part of Sublette County...
Here is the transcript of a radio spot I placed today on that:
Bob Rule: Tell me about yourself Bill Winney
Bill Winney: I came to Sublette and Bondurant in the mid-70s. Helped a friend build a log cabin on The Hoback. My wife and I decided then we loved Sublette.
Bob Rule: Bill Winney, A few years before you settled here?
Bill Winney: I was on active duty in the Navy then, teaching at the Idaho Nuclear sites. I changed my state, got a drivers license, and voted.
Bob Rule: A few years then, correct, Bill Winney?
Bill Winney: Yes, I bought land in the 90s. The County Clerk could track my career from my ballot requests.
Bob Rule: Then the Navy retired you, Bill Winney?
Bill Winney: Driving nuclear Submarines is a young man's game. I came back to Wyoming, built my home, and began observing our legislature. Along the way, I realized that as a private citizen, I could influence legislation. I then followed specific bills, speaking up, leading to the statewide Computer Science curriculum that I provided the groundwork thinking for.
Bob Rule: Any Volunteer Work, Bill Winney?
Bill Winney: I spent 4 years as a Cub Scout Pack Chartering Organization Rep, I'm on the Wyoming State Veterans Legal Assistance Board, and the Green River Valley Health Foundation. Past President of a Rotary Club.
Bob Rule: Family, Bill Winney?
Bill Winney: Met my wife at a church camp, we married after my Annapolis years and celebrated our 50th Anniversary. Three sons, all UW Graduates, one is a First Lieutenant in the Wyoming Guard. …And Five Grandkids along the way…
Bob Rule: Talking with Bill Winney Republican candidate for Sublette & La Barge's HD-20. Paid for by Bill Winney
---
Sunday, August 7, 2022 2:52 PM
NRA Political Victory Fund Rating AQ
The National Rifle Association's Political Victory Fund has rated me "AQ." Thank you.
From the PVF web page:

---
Tuesday, August 2, 2022 7:27 PM
Dave Harper: A Conversation
The other day I visited with Dave Harper... he or Barbara make real good coffee. We talked for a good while. I've always enjoyed talking with him as he makes me think long and hard on our county, state and nation. Along the way we talk of our military, too. This was a good conversation, he worked me over. He is the kind of guy I tip my hat to, he has served Sublette well: Godspeed Good and Faithful Servant... Well done.
---
Tuesday, August 2, 2022 7:14 PM
Trib Article: House District 20 - Only Bill Winney responded
A Candidate Questionaire from the Trib did not bring in responses from my opponents. My answers are short here and they get to the point quickly. I have been misquoted in another related article on education, where I said that over a ten year period a Billion Dollars went to administrators, the quote said one year...
---
Sunday, July 24, 2022 7:56 AM
New Items added
I added two new items: A tab for accesing the Sublette County Chamber of Commerce ZOOM link for their Thursday evening forum ZOOM recording. Both the link and the password are listed. Then another tab speaking to the "abounding" rumors about me from my neck of the woods here in Sublette County. I ask people to recall that there are "wars and rumors of wars" in this world and to take heart.
---
Friday, July 22, 2022 6:22 PM
Chamber Forum
Sublette County's Chamber of Commerce held a Candidate Forum the evening of July 21st in the Marbleton Senior Center. The link to their Zoom presentation is included on the "Chamber Forum" Top line tab button.
There were 16 candidates, 9 for the two County Commissioner seats, 3 for Legislative District 20, 2 for the County Attorney, and 2 for the County Clerk position. Each candidate answered the same questions. In a few cases certain questions did not apply to the position. In these cases the candidates were allowed to talk as they desired.
Thank you to the Sublette Camber of Commerce and those who labored in the background.
---
Friday, July 15, 2022 5:56 AM
Sublette Prevention Coalition
Attend the meeting Thursday of the Sublette Prevention Coalition at St Andrews Church. Good meeting, good discussion.
---
Wednesday, July 13, 2022 7:17 AM
June 2022 Inflation numbers are out
The Bureau of Labor Statistics has published its June CPI numbers. Over the past 12 months the CPI-W has incresed by 9.8%. CPI-W for July, August, and September are used in the Cost of Living Adjustment calculation for next January. The CPI-W for June is 292.542 which if used for a COLA would mean a rise of $100/mo on a $1000/mo Social Security check. Note that frequently there is a rise in the charge for medical benefits that can zero out the net increase in a check.
---
Tuesday, July 12, 2022 7:41 PM
Those Who Run to the Danger
Our nation was built by the courage of those who run to the danger. In this video we see some in Texas Law Enforcement who could have, but didn't. As it turns out the gunman was stopped by a Border Patrol Officer who borrowed a weapon from a neighbor, a private citizen. What is going on in this WOKE world?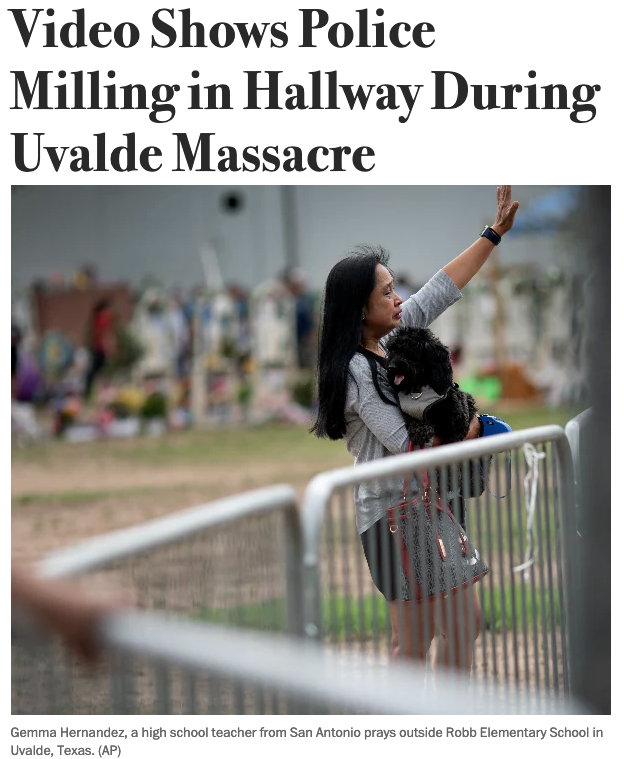 ---
---
Saturday, July 9, 2022 3:57 PM
Green River Rendezvous Days Parade
The Green River Rendezvous Parade today (July 9th). Had a good time walking, shaking hands, talking and handing out candy to the kids... Along with some adult kids too...
---
Thursday, July 7, 2022 7:00 PM
Green River Rendezvous
Went to the Green River Rendezvous days Mountain Man Camp set up. Saw this one encampment with some really nice rifles... One of these is worth $2000........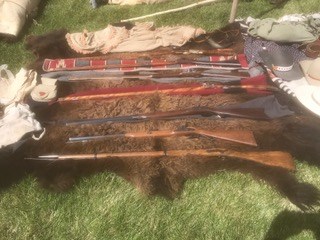 ---
Wednesday, July 6, 2022 10:40 AM
AARP Zoom Meeting
Participated in an internet Zoom Meeting with the AARP this morning (7/6). The AARP has four key goals: Home Health Care, Broadband access, Property Taxes, And Frauds & Scams against Seniors. I have spoken up in legislative sessions and today spoke up on Scams against seniors and linking property taxes, enabling seniors to remain in their home, and Home Health care for seniors. Good meeting.
---
Thursday, November 19, 2020 3:59 PM
Toys for Tots is even more important these days.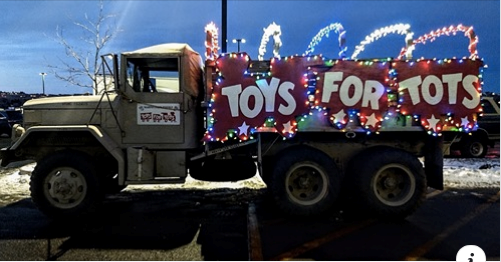 This program is even more important in this world of Covid-19. Keep them in mind as you donate.
---
Wednesday, October 28, 2020 11:06 AM
AMPL - Multiple Use of Public Lands
I stand strongly for Multiple Use of Public Lands.
For the coming General Session, I am very concerned that, given the heavy emphasis on budgets, Multiple Use of Public Lands could be forgotten in the rush. This would then expose these lands to a low level run on the access of the public to them. I will keep my eye out for such a run and will ensure people will know of it and in turn I will work hard to prevent any limits on public access and useage of public lands.
I have spoken with Amy Edmonds, the Executive Director of AMPL and fully understand where AMPL stands on this. I strongly support the goals and missions of AMPL.
Bill Winney
---
Monday, September 14, 2020 11:23 AM
Yellowstone Lake Sunrise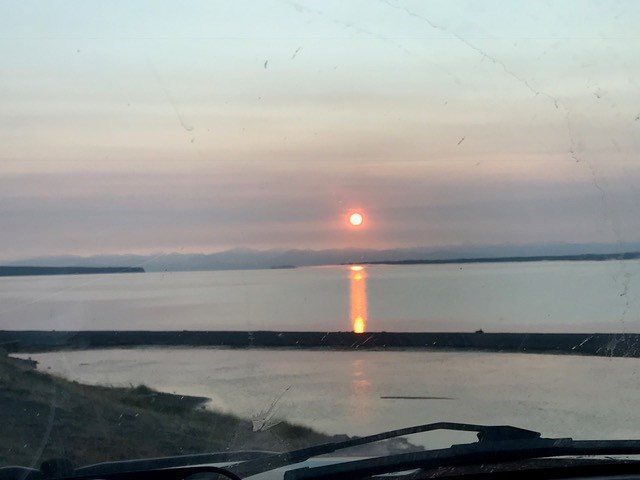 A truly beautiful sunrise over Yellowstone Lake Sunday morning.
---
Sunday, July 5, 2020 9:35 PM
Sunset on the Hoback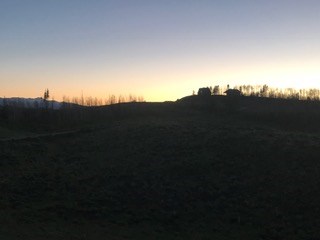 Another great Wyoming sunset on the Hoback...
Had a great parade in Alpine yesterday. I walked the sides handing out cards & candy. There was a World War One Doughboy right behind the Colors leading the parade.
---
Monday, June 1, 2020 6:15 PM
President Perkins and Speaker Harshman commended me during the 65th Legislature General Session for my service to the State of Wyoming and to the legislature. The Resolution is also under the Candidate tab and the "On the Issues" pull down tab.