Facebook Post
Bob Bragg
Hoback Junction, 24 September 2020

House District 22 Election. November 3, 2020. My Candidate of Choice-
Bill Winney - Bill's Recent Mailing came thru Loud and Clear to me as a Constitutional Conservative Republican. Balanced Budget is a necessity as our Wyoming Constitution requires it.
Wyoming's Savings being depleted, Loss of revenue from Coal, reductions in unnecessary expenditures and no State Income tax is a hard ride to hoe. But it can be done by line item work on expenditures. He also talked about our future. Education. Whether that is industrial or College we still have to get our kids thru High School so they are qualified for further education. This takes quality, qualified, and engaged teachers and school staff. This must be funded.
Our Market decay and economic decline cannot be wished away by holding our breath over minerals. Only by diversification can we weather this storm that some call the new normal.
I trust Bill Winney to work on and thru these issues. I ask for your vote along with mine for him to be elected to House District 22 in Wyoming.
Women of the Church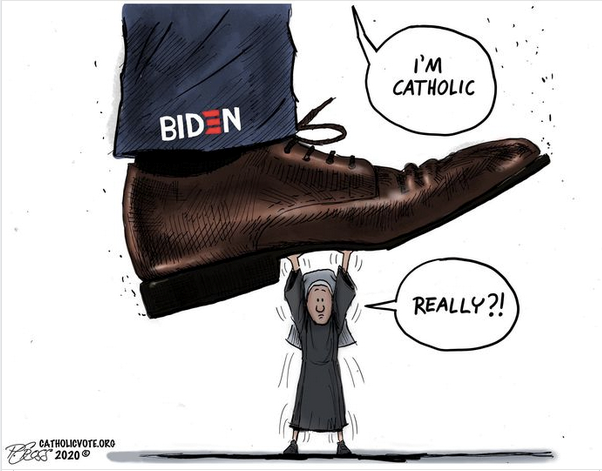 This political cartoon strikes a chord with me. I'm not of the Catholic Tradition. In the Presibyterian Church where I was baptised and raised, women play a very powerful role. I infer women in most churches carry burdens beyond their weight class. I would be glad to sit down with folks in this HD-22 area and describe how much of my Navy leadership came from those women of the church. Those women, my mother included of course, served this nation well as I went forward in my 30 years of active duty and 5 years in Command.

Letter of Support
La Velle Van Voast
Cheyenne, Wy
I support Bill Winney as candidate for the House District 22 House seat in Sublette County. Bill acquired a great deal of experience while serving in the United States Navy and he uses the knowledge and skills from his professional career as he serves as a volunteer who attends the Wyoming legislative sessions.
I most admire Bill for his selfless commitment and dedication to the state of Wyoming as a resident, volunteer, and speaking up in Public Comment in front of committees. I met Bill during the legislative sessions and observed his tireless efforts to speak out in various committees about the issues that matter most to him. He is an excellent example of a concerned and caring Wyoming resident.
Over these past two years, the public and I have had the opportunity to observe Bill's dedication to the great state of Wyoming. His honest, pragmatic, and hopeful insight into our state's problems and needs, and his willingness to examine the issues and listen closely during legislative committee meetings, sets him far apart from other candidates' expected techniques and talk. I am writing today, with proud enthusiasm, to express my support for his campaign as a candidate for the Wyoming House of Representatives and my intention to spread word to others of the value of his policies and abilities.
Sincerely,
La Velle Van Voast
Resident, Cheyenne, WY
Note: La Velle Van Voast is a woman I crossed paths frequently with as I attended our legislature's sessions and committee hearings. She is a long time observer and keen critic of those who speak in Committee Hearings. Her words of support are gratefully appreciated.
Bill Winney

Endorsement
by
Wyoming Petroleum Marketers Association

The Wyoming Petroleum Marketers Association and Convenience Store Association (WPMA) endorses Bill Winney for House District 22. When considering a candidate for endorsement, WPMA takes into consideration many elements. Primarily, the candidate must demonstrate that they are prepared to take on the difficult task of crafting the laws of the state and implementing a budget that fits within the appropriate role of government and the Constitution.
Bill Winney has been observing and participating in the legislature for over twelve years in a voluntary capacity and has honed skills and knowledge uncommon of most candidates and even current legislators. He has been honored for his participation by the President of the Senate and Speaker of the House. The fact that Bill was responsible for budgets the size of Wyoming's while serving in the U.S. Navy in the Pentagon and as a nuclear submarine Captain, further reflects the training and experience "Captain" Winney represents. He will hit the ground running if elected.
A second quality that WPMA observes in Winney that sets him apart from his opponent is his conservative values in concert with common sense and a deep love of Wyoming. Bill is pragmatic about programs that deliver "quality of life" impacts on the state and our future such as education, health care and his insistence on the state being good environment stewards of our natural resources.
Importantly, Bill recognizes that, while he has extensive experience, he is seeking to run for office representing ALL constituents in HD-22 and that "You never know where the good ideas come from," all voices matter. WPMA has long supported those legislators that focus on the issue at hand and its potential impact on their constituents, the District and the state. Wyoming has far too many legislators that have signed pledges on many topics that bind that legislator's vote without care or consideration of the constituents they represent. Bill Winney has "pledged" to engage his constituents and listen to every aspect of pending legislation and not be bound by pledges to special interest, self-serving, myopic organizations.
Bill Winney is tested, experienced, open-minded, and dedicated to HD-22. With the state facing unprecedented times with COVID-19 and the decay of the extractive minerals markets, voters must send a State Representative that reflects the values of the district who is a recognized voice in policy development. Bill Winney has earned our endorsement and we urge your vote in November. Please support and vote for Bill Winney for House District 22.
Wyoming Petroleum Marketers Association and Convenience Store Association
Mark Larson, Executive Vice President
(307) 632-1516
Leadership
I believe leaders owe more to their people than their people owe them. That is how I led the crews of my ships and that is how I will serve HD-22.

You need to watch this video
This aerobatics pilot loses all of one wing and still brings it in for a safe landing

Wonder if he can do budgeting....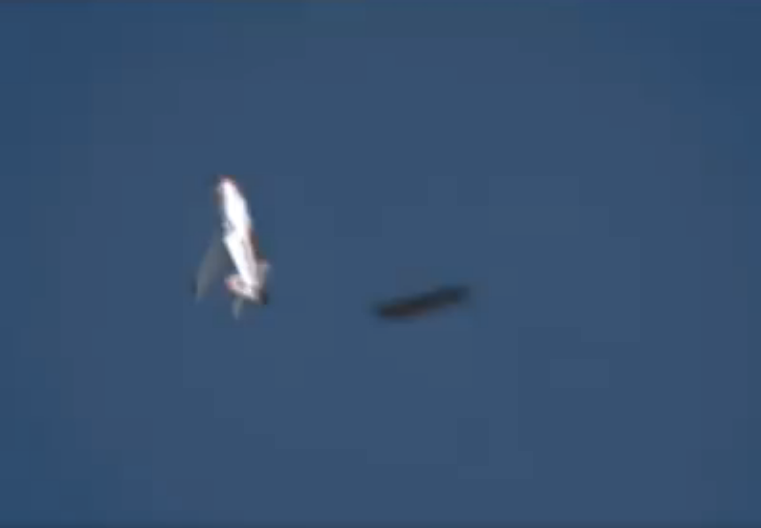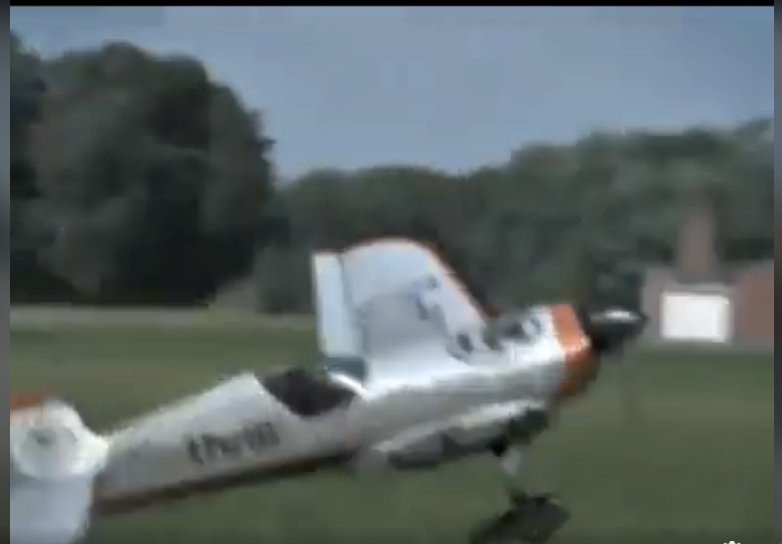 Rep Piiparinen Posted this on my FB page this afternoon.
August 17th, 2020

I have always admired Bill Winney for his attendance at the legislative sessions. He can always be found attending a committee meeting or in the legislative gallery. He attends on his own dime and testifies on a variety of issues. That says a lot. He is very respectful and thoughtful in his testimony. Bill Winney is to be complimented for his participation in the legislative process.
Garry Piiparinen, State Representative HD-49, Republican
...And thank you very much for your time and thoughtfulness over the years. Bill Winney
July 29, 2020
Representative Landon J. Brown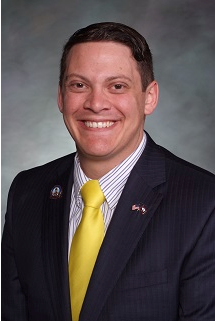 PO BOX 20729
Cheyenne, WY 82003
Republican Voters of House District 22,
This letter is sent as a letter of support for the Republican nomination of Bill Winney in House District 22.
I have had the pleasure of getting to know Bill over the past 4 years of my service in the Wyoming Legislature. I am not sure that there is a more devout citizen to the process and involvement of the legislative process than Bill Winney.
Bill has a vast array of knowledge from his time in the Navy that he brings to nearly all committees. His expansive experience has helped shape and develop policies over the past 4 years that I have been involved and I appreciate his words of wisdom and knowledge.
I believe Bill has a great understanding of what it takes to draft, develop, and pass good legislation for our state. As a Republican, I believe he is the right fit for the Republican nomination for House District 22. I would encourage your support and vote for Bill Winney on August 18, 2020 for the Republican nomination for House District 22 Representative.
Sincerely,
Landon J. Brown
[HD-09, Republican]

News & Guide Candidate Article
12 August 2020
The below article, published Wednesday, 12 August 2020, is so short as to at best skim over much of what I've done over the years. That happens in the world of print journalism where space can be limited. I'd like to expand on the article.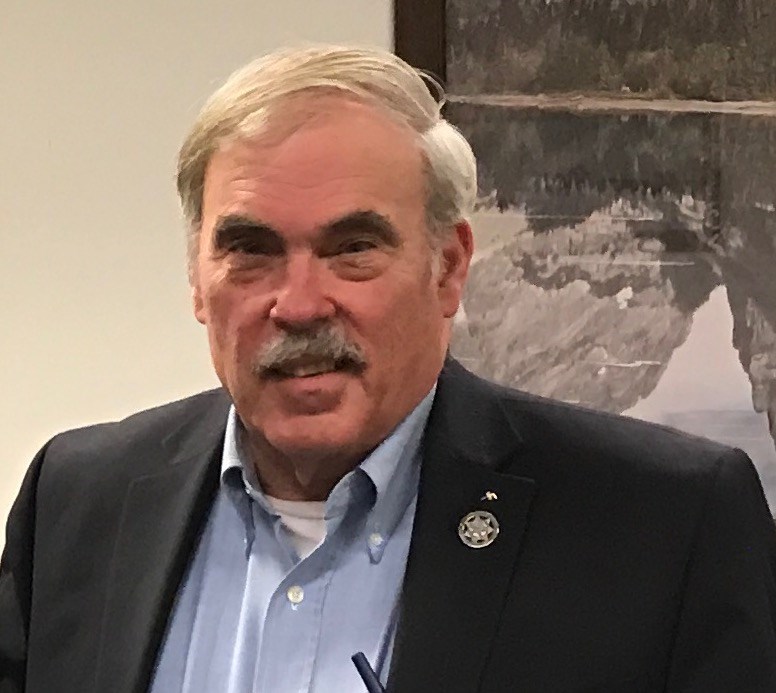 In attending our legislatives sessions and selected Interim Committee Hearings I have spoken up for the people of Wyoming. Initially I selected bills of interest to me. Then I began to speak up in Public Comment. I've found our legislature is so structured that a private citizen who speaks clearly and keeps it short can in fact influence what our legislators do. See Rep Landon Brown's Letter of Support under the On the Issues Tab.
Once I realized that I could directly contribute to their deliberations, I started following bills closely. For example I have followed, and spoken on, our Wyoming National Guard Challenge Program. This program is for HS dropouts and has a really good success rate in getting them to a diploma. It has been on the cutting table over the years. I believe it has fared well as those cuts came through. Our youth are the future, ensuring they are educated so they can compete is vital.
In the realm of education I have observed struggles on how to include computer science into the curriculum. I had observed the Committees over several years. I finally proposed a method of spreading it over the entire curriculum that made the "Shoe-horning" of another course un-necessary. The Committees liked the idea and the Wy Dept of Ed fleshed it out (a lot of work by them by the way to develop this). This came out of several years of attending Committee hearings and Interim Committee Hearing where I listened to the struggles. I realized that they needed a way to look at the problem another way.
I have now begun paying a lot of attention to the Multiple Use deliberations. From my perspective preserving Multiple Use is preserving the Soul of Wyoming. I will stand for Multiple Use.
I have observed the budget process for some 6 years. I have been distressed as $900M plus was repeatedly taken out of savings. I have observed what I believe to be a laying of groundwork for an income tax. I believe that would fundamentally alter Wyoming and will oppose it.
I stand for the people of Wyoming.
Your Voice Matters.
This article only skims the surface, here's the link to the entire article. Please email me (bill.winney@hotmail.com) or call me (307-413-1506) and let me know your ideas and vision of Wyoming's future. I will carry that to Cheyenne and turn it into reality.
By Billy Arnold, JHN&G, 12 August 2020

"Bill Winney, Republican, House District 22"
"Perennial candidate Bill Winney, a Navy veteran and Republican from Bondurant, is back on the horse this year, running unopposed in the primary to address three priorities: education, the state budget and preserving multiple use of public lands.
"The state is projecting a $1.5 billion revenue shortfall over the next two years, and Winney said bringing things back into balance would require a mix of cutting spending and increasing revenue. The candidate, who managed budgets for the Submarine Launched Tomahawk Cruise Missile Program and the Sea Lance ASW Standoff Weapon, said he would like to start on the spending side, but carefully.
" "We've got to be careful about 'reducing expenditures,'" he said, "because that's probably going to mean real people, either being furloughed or losing jobs.
" "You can't cut your way out of it," he said.
"On the revenue side of the equation, he said he doesn't support an income tax but could get behind an expanded sales tax because it doesn't bring bureaucratic overhead and "it's not that difficult to change later on."
"Winney also said that in the state's dire financial situation it's vital to "protect the classroom" (teachers and other supporting staff) but he thought cuts, if needed, could come from administrative overhead."
Breakfast in Wilson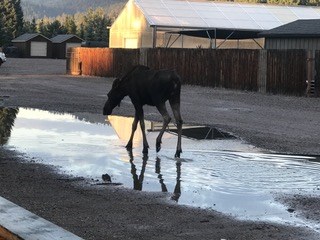 Talked alot, some Cowboy Poetry... and a little politics... Along the way saw this guy. He was taking a small drink from the puddle and then ambled on down the road.
That's Wyoming!

Bondurant Sunset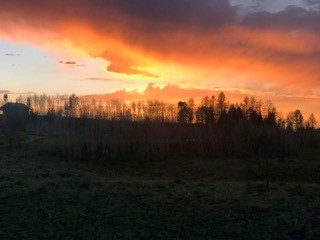 Tonight's Bondurant Sunset - Friday 7/24
This looks through trees burned in the Roosevelt Fire and is looking west-northwest. The Wyoming Range brings fire to the sky on many nights.

Re-opening Schools
"Citing Educational Risks, Scientific Panel Urges That Schools Reopen"
"Younger children in particular are ill-served by remote learning, according to a report issued by the National Academies of Science, Engineering and Medicine."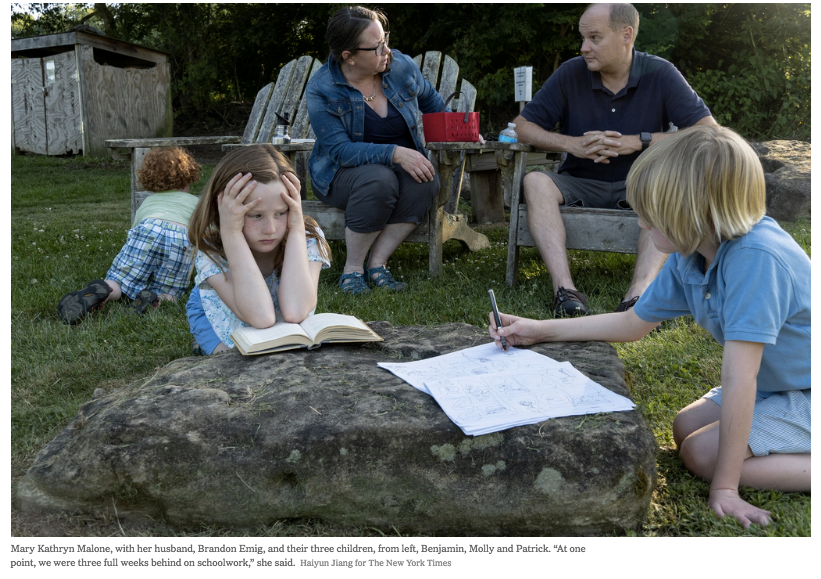 There is much discussion on whether and how to re-open schools. This article from the science pages of the New York Times discusses the downsides of keeping schools closed along with the protective measures that should be put in place in order to re-open schools. The Wyoming Department of Education has provided guidance on how to re-open our schools for the use of local school boards (see below). We need to get on with this, it is clear from the scientists cited in this article that the downside of remaining closed is far greater than many perceive.
July 4th, 2020
A Time to Celebrate, A time to Reflect

A time to celebrate our freedom, we are a nation that people aspire to be part of. They vote with their feet. But, as the saying goes, Freedom isn't Free. It takes work, scanning the "horizon" for threats and those who'd silently subvert us.
I chatted with one of the Chaplains that our legislature has visit during sessions. He was from a church south of Rawlins. As we spoke he talked of the difference between Free Choice and the freedom to choose. It took me a few minutes to click in to the difference. Our creator endowed us with many things and Free Choice is central to our humanity.
It leads us to seek things greater than ourselves, but it also leads to more base motivations.
The outpouring of self-righteous loathing we see in our nation today is deeply troubling. The willingness of media to label obvious vandalism as a protest protected by our Constitution is deeply troubling. This can only be a political design.
I have long marveled at the indomitable spirit of our nation. As a CO on two Navy ships my most difficult job was to figure out how to stay out of the way of my crews. They always amazed me at their ability to perform "above and beyond."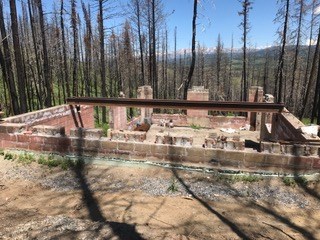 An Indomitable Spirit

Ron & Alice are rebuilding their home that burned in the Roosevelt Fire of 2018. They are using lumber recovered from the burned timber on their land. It will take time but they're on their way.
They set about rebuilding and along the way bought a portable lumber mill. They are using fire damaged logs from their property. It will reflect the history of the fire... and save some real money! You will also see Alice "Supervising" from the porch of their Temporary cabin.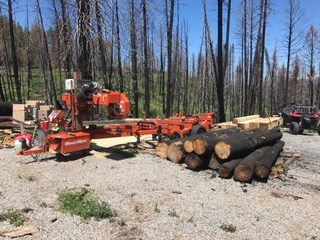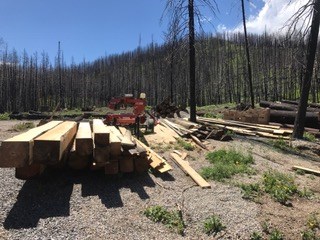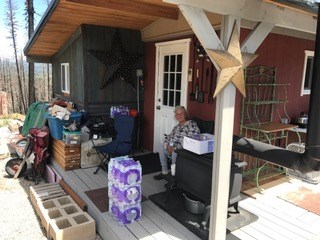 So where is our nation headed? This bout of self-hatred will run its course. It is incumbent on the judges of our "Second Estate" to hold responsible those people that did the vandalism. Our leadership must support those who run to the danger: law enforcement, fire fighters, EMS, military. It is a very, very human motivation for some to run toward danger. We must steel ourselves to acknowledge that as a core element of human behavior and honor those who make such sacrifice.
May Godspeed our nation as we rebuild.
Superintendent Balow Briefs School Re-opening in the Fall
From The Wyoming Tribune-Eagle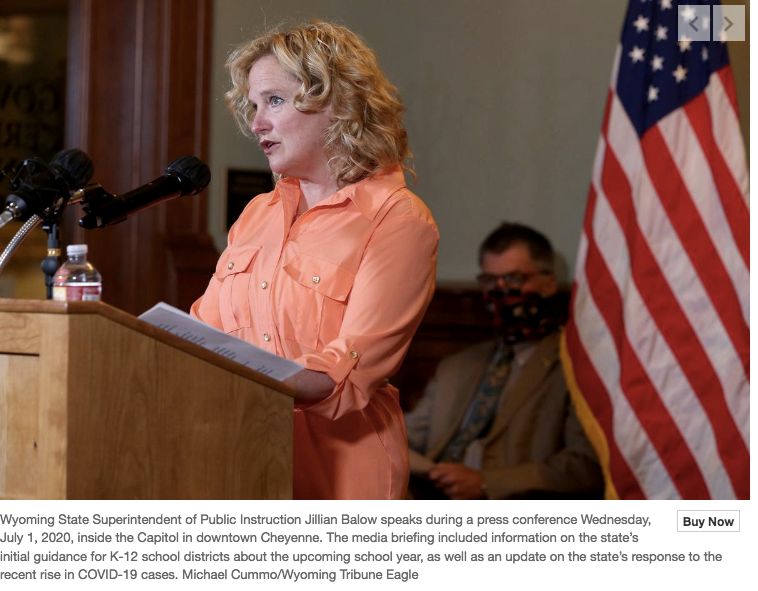 CHEYENNE – Lunch in classrooms, widespread hand sanitizer stations and face coverings are just a few of the features Wyoming students can expect to see if the state's schools return to in-person instruction this fall.
The Wyoming Department of Education's initial framework to reopen K-12 schools, which was released Wednesday afternoon, requires districts to prepare for three possibilities: fully open facilities, fully closed facilities and a hybrid model somewhere in between.
If buildings are open to students, procedures for social distancing and face coverings will be followed "to the greatest extent possible," the plan states.
During a news conference Wednesday afternoon, State Superintendent of Public Instruction Jillian Balow said much of the decision-making outlined in the plan, developed by health and education experts across the state, will be left to local communities.
"Health officials, school boards, educators, parents and students will make informed decisions in the coming weeks," Balow said. "Communities know best how to address your own unique challenges."
Statewide, school districts have been asked to submit a plan to the education department by Aug. 3 that accounts for all three potential scenarios, with a focus on four areas: communication, safety and wellness, school operations, and instruction and technology.
The guidance released Wednesday largely includes recommendations for district administrators to consider in their plans, though it does entail a few across-the-board requirements for each scenario.
For example, if they reopen, schools must have a plan for students to safely enter and exit the building, "whether limiting the number of entrances open or requiring specific groups to use specific entrances." Parents would also be expected to screen their children daily for COVID-19 before allowing them to attend school.
The recommendations, while not yet official procedure, provide further insight into what school could look like this fall. Under the nutrition guidance, one recommendation is to "serve students in their classrooms/pods/designated areas, rather than in cafeterias or common areas" and "provide water sources other than water fountains."
The plan also included a framework for if a student or staff member tests positive for COVID-19. The person testing positive would enter into self-isolation, and "other students and staff members who came into close contact with the positive case will be quarantined for 14 days, or as otherwise directed," the plan states.
"Schools or buildings could also be closed by state or local public health directive or order for a 2- to 5-day period (or longer, if conditions warrant) to sanitize the facility and to conduct an investigation," the plan reads.
Students who are more at risk of contracting the virus, or who live with someone who is, will be eligible to receive remote education, according to the framework.
Following the closure of school buildings across Wyoming this spring to prevent the spread of COVID-19, Balow acknowledged the loss of in-person instruction will be an issue to grapple with "for years to come, especially in the area of early literacy."
"I would anticipate that in the coming months, we in Wyoming ... will double-down on our focus on brain-reading instructions, so that our youngest learners can get the interventions they need to make up for the lost time," Balow said.
At the local level, the Laramie County School District 1 Board of Trustees could discuss its specific reopening plan during its next meeting, set to be held virtually at 6 p.m. July 13.
Four Key Legislators Discuss Wyoming's Revenue Future
Sens Driskill & Bebout, Reps Sommers & Nicholas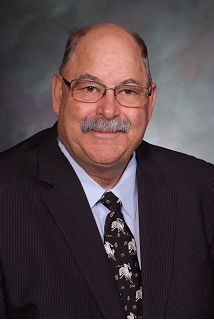 The revenue future is bleak, no surprise there. These legislators discuss Wyoming's future.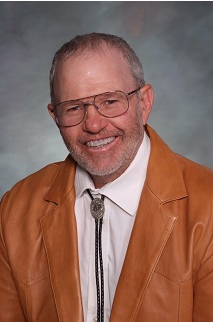 Consider: if every state employee was sent home, the reduction in expenditures would be about $877M. For perspective the past two Budget Sessions the Legislature took over $900 M out of savings. So where do we go from here? One thing they seem to like is the 1¢ increase in Sales Tax. Does that fix things... no, but it helps. ...And it kicks in quickly. A 1% sales tax would bring in about $300M...

Look at this Wyoming PBS show where these four legislators talk through the issues facing us. Note that Education is mentioned as having to absorb reductions, although quietly said.

Wyoming History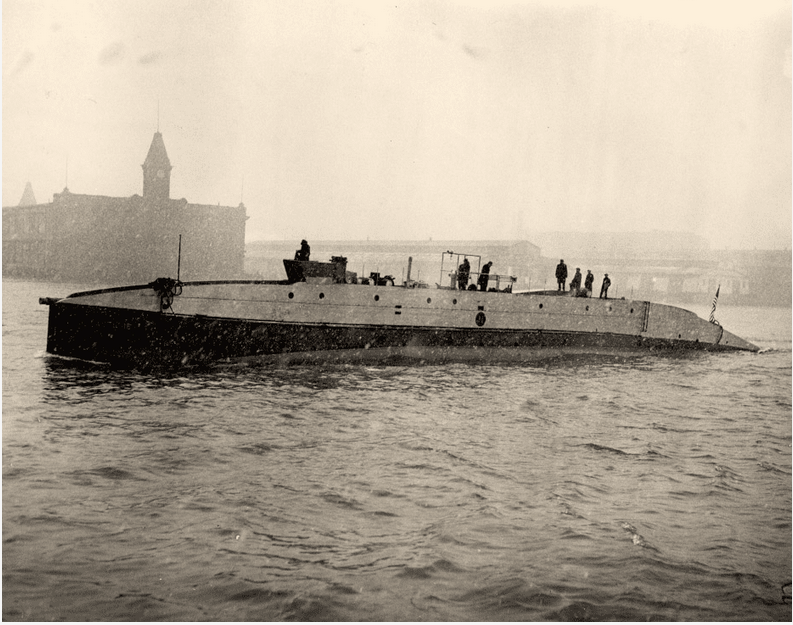 Oil City News Article; June 14th 2020
CASPER, Wyo — On June 14, 1931, the ship the USS Wyoming rescued the submarine Nautilus in the Atlantic Ocean. The USS Wyoming was on a training cruise with midshipmen from the Naval Academy, and the Nautilus was preparing for an expedition to the North Pole, according to a social media posting by the University of Wyoming Foundation.
According to Don Walsh of the United States Naval Institute, Australian-born George Hubert Wilkins chartered the decommissioned World War I submarine from the U.S. Shipping Board and renamed it Nautilus in honor of Jules Verne's "20,000 Leagues Under the Sea." He'd planned to make a submerged crossing of the Arctic Ocean from Spitzbergen to the Bering Straits via the North Pole. "Using open leads in the ice, or special drills to open breathing holes, the sub would charge batteries and replenish the air inside," Walsh wrote.
The submarine began its Atlantic crossing on June 4, 1931. On June 13, Nautilus lost both main engines due to stormy weather. After sending out an SOS, the battleship Wyoming (BB-32) towed Nautilus into Queenstown, Ireland. Repairs and test runs were attempted, but the submarine had fallen into disrepair.
Stopped by Alpine Saturday Morning (6/13)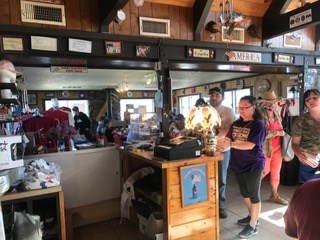 Stopped by Alpine Saturday Morning (6/13) to have coffee and chat. Visited with Nancy & Roger Calhoun. Good talk. If you see me around over coffee and have something you want your Representative to do, sit down and talk.
The Red White & Blue Cafe was busy...

Stopped in at Hoback Jn to talk with Bill Rode. He was "cutting the grass." His horse was in need of "Green Therapy." Good talk.

Sublette Ranchers: Lawsuit could run them out of busines
Some years ago I stood up in the House Ag Committee in support of a bill entitled Rangeland Monitoring. This bill was designed to use Wyoming State assets (G&F, UWyo, etc) in gathering information and data on rangeland used by ranchers so that when a rancher had to face one of the NGOs in Federal Court or an administrative hearing, they had a scholarly, well gathered, documented, and analyzed presentation. This bill took several iterations before it passed.
In this case a lawsuit regarding grizzly bears purports that the bears are being harmed and that the ranchers must stop grazing on lands used for nearly a hundred years. This article from Wyoming Public Media outlines the issues. My hope is that the information these ranchers need was collected, analyzed, and archived for just this kind of case.

The State Money Issue
I have observed our legislature for several years now. I have been very concerned at the budgeting process in that they have always retained the current level of spending while taking money out of savings.
Governor Gordon acknowledged that the chickens have come home to roost with his Thursday (6/4) Press Briefing. State revenues have just simply cratered. The cancellation of major rodeos across the state have far reaching revenue impacts by the related spending of tourists, hotels, meals, and incidental spending. What might have been a small cut in state programs will be far worse.
What one must recognize is that in spending, for example, on schools generally, probably 70% of the budget is essentially a fixed cost. Then there is maybe 20-25% in which there is some flexibility. Finally in the last 5% or so, there is room to cut.
The Covid-19 related loss of revenue to Wyoming coupled with the reality of taking some $900M+ out of savings for the past two budget sessions will cause our legislature to have to cut through that ~5%, well into that 20-25% and maybe into that 70%. What is that 70%? Buildings (& repairs), transportation, heat & lights, classroom materials, desks, food service, etc.
Similar things must be addressed across all other state agencies.

I stand for low taxes and specifically no income tax.
So how will our legislature go forward? Step one will be to root out what lies in that ~5% and get it off the books quickly. This will not turn out to be easy despite the perception that it ought to be easy to find and agree on.
Here's a thought... Some years ago Gov Mead gave some pay raises to key executives... maybe we start there. So how many 25% cuts in executive pay does it take to save one state employee?

Local Governments

I stand for honesty in government and open records. I took on a district and it took 18 months to get them to open their records. Statute is clear: they had some 5 business days and they actually only opened them on order of a judge.

I have had to take on a district that I believe to be dishonest.