Tuesday, June 19, 2018 9:57 AM
Presents an interview with Rep David Miller, House Majority Floor Leader. He discusses Wyoming's choices for its underfunding given the reduction in federal mineral receipts.
---
Sunday, June 17, 2018 10:07 AM
I am currently taking on a small group of liberal progressives that have captured the board of the Hoback Ranches Service Improvement District in Bondurant. There is a full story under my Getting Things Done Tab.
---
Friday, August 12, 2016 12:38 PM
The NRA's Political Victory Fund has rated me as Aq in their candidate ratings. I'm a long standing NRA member with a solid view of the Second Amendment. I believe it is quite clearly worded.
---
Friday, August 12, 2016 11:40 AM
The article incorrectly states that I support decriminalization of Marijuana. The question was specifically about medical marijuana. My response was that when the medical community finds marijuana has a place or utility in medicine then laws should follow. That is not an endorsement of decriminalization.
---
Thursday, August 11, 2016 5:39 AM
JHN&G Published positions on key issues.
---
Wednesday, August 10, 2016 8:18 AM
Recap of candidates for House District 22.
---
Wednesday, August 10, 2016 8:02 AM
In this article the author doesn't get my position correct on Public Lands. I believe that federal lands should be returned to the states. I find the premise that states cannot properly manage lands is wrong. Read down and look at what I actually said in responding to their question.
Curiously, this paper, in contrast to the JHN&G, did not ask any in depth questions. For example 'Why are you running?' All PJH did was forward 5 questions for response.
They did review my website and capture the essence of why I'm running: My opponent's harsh rhetoric and empty words. Her record in the House is one of ineffectiveness.
---
Sunday, August 7, 2016 8:49 AM
Bill Winney will host a Town Hall Meeting & Ice Cream Social
Thursday evening August 11th at 7 PM in the Alpine, Donn Wooden Civic Center.
Bill will present his review of the recent Legislative Budget Session. Bill has been observing our legislature for the past twelve years. He has presented these reviews to Rotary Clubs to a good reception for several years.
After his presentation he will serve ice cream and take questions and scoop out ice cream to all.
---
Thursday, August 4, 2016 9:47 AM
Article in the News & Guide about the four candidates.
---
Sunday, July 31, 2016 9:40 AM
Flag Ceremony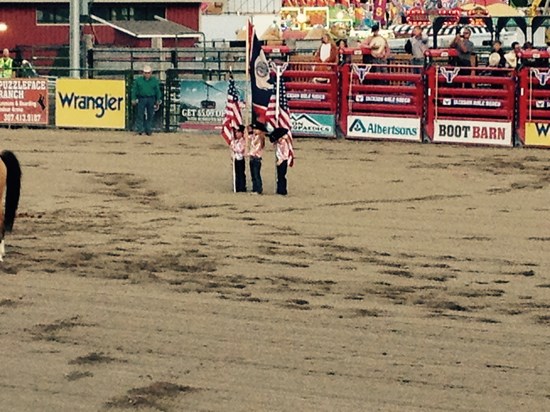 These Young Ladies were the stars of the Flag Ceremony opening the Rodeo Night!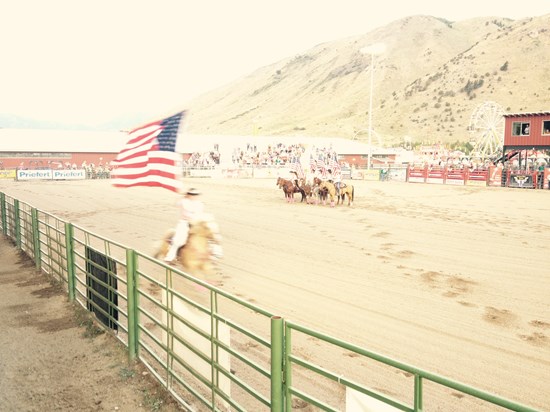 This was the opening Flag Ceremony opening the ROdeo last night.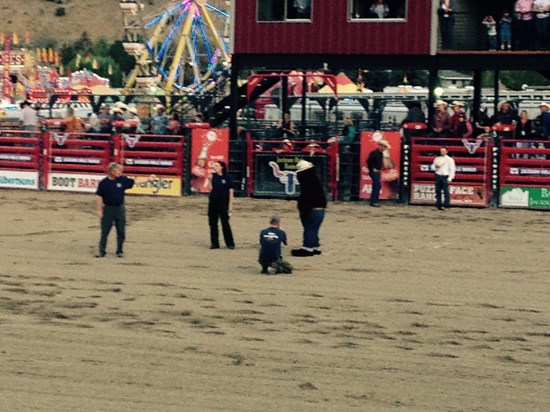 ...And by the way Smokey the Bear made an appearance last night. With the recent fires going on he wanted to make sure people were aware of the damage they can do if they don't ensure their fire is out-out-out!
---
Friday, July 29, 2016 10:22 AM
Rotary Service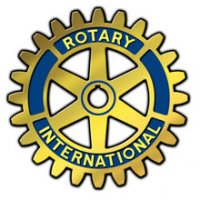 Thursday evening my Rotary Club was selling beer for the Teton County Fair. The event was the Pig Wrestling. The money we take in, including Tips... goes entirely to the scholarships our club funds.
Many teams competed but the pigs seemed to win...
Here's one team: The Prom Queens.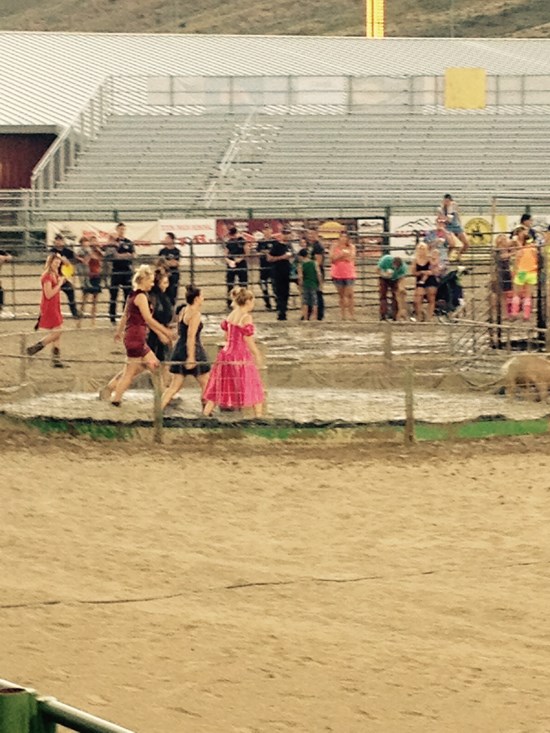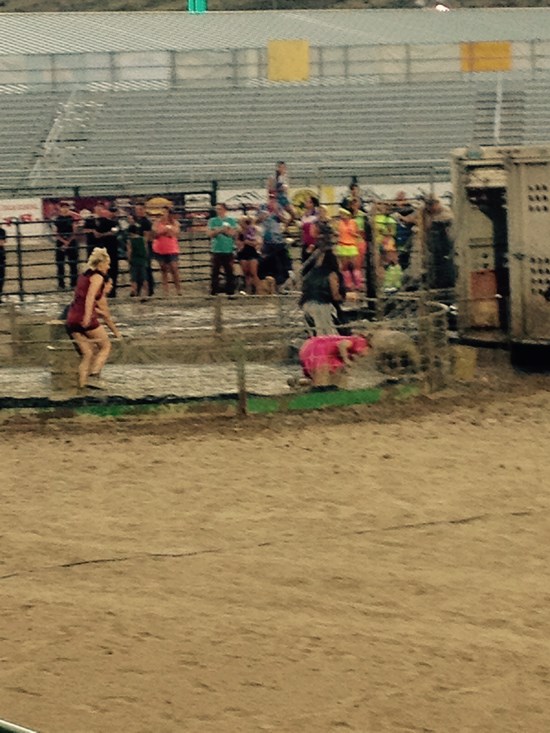 ---
Wednesday, July 27, 2016 8:06 AM
Woke up to a very Smokey Morning. You can just barely see the Sun & the Wyoming Range is not visible.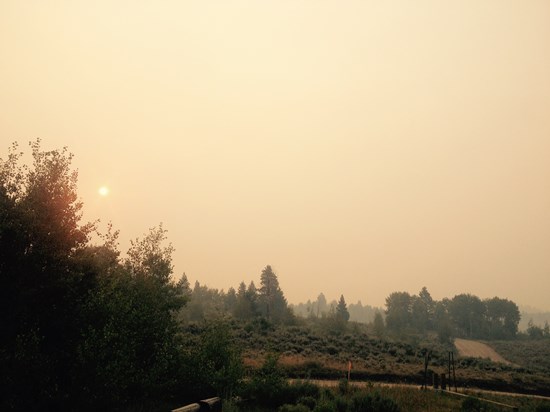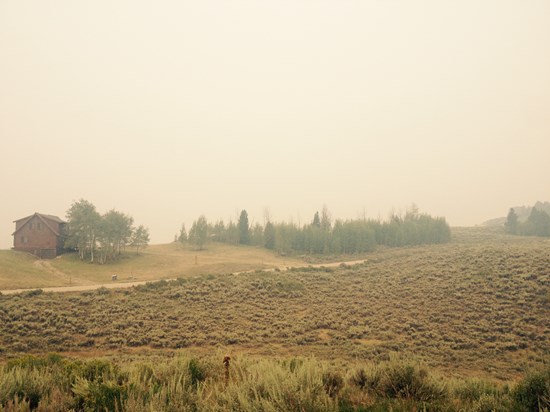 ---
Wednesday, July 27, 2016 5:59 AM
This is a satellite picture of the Cliff Creek & Lava Mountain Fires. Picture from NASA.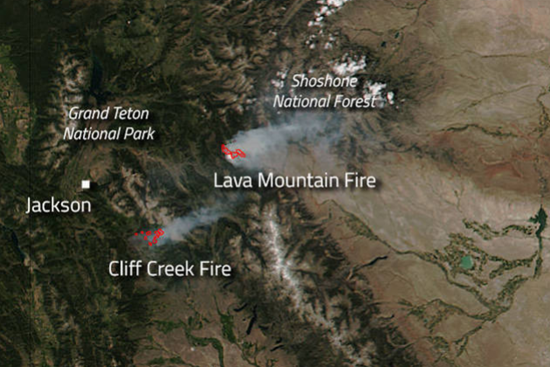 ---
Tuesday, July 26, 2016 9:32 PM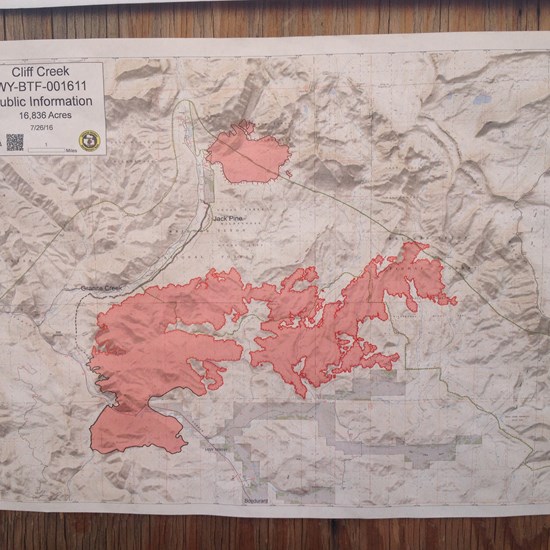 Today's Fire Map (7/26).
Looking Northwest from Kozy Campground this evening.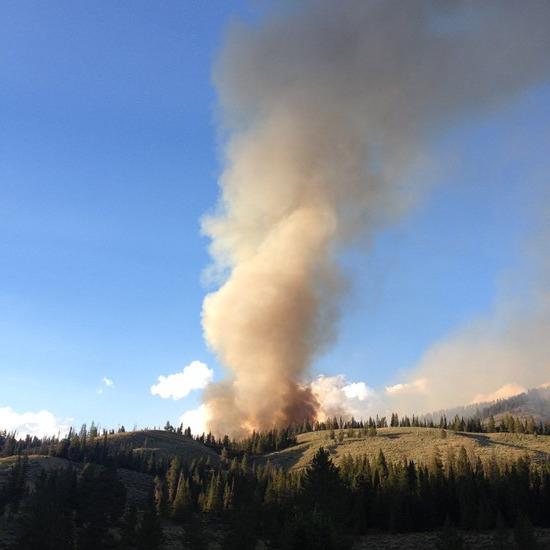 ---
Monday, July 25, 2016 7:22 PM
Cliff Creek Fire Update 7/25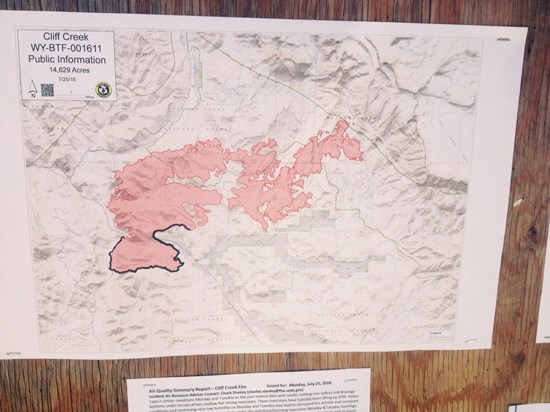 Monday 7/25: here is the current Forest Service Map posted in Bondurant. The fire is moving away from Bondurant.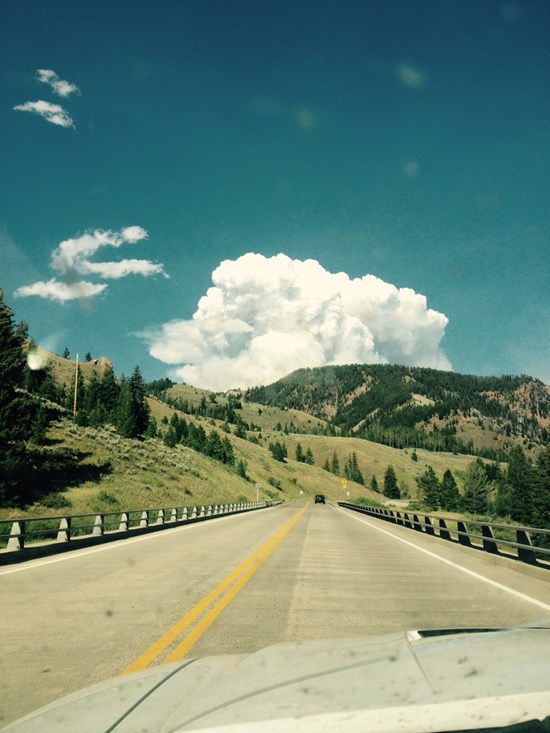 This buildup is actually underlain by smoke. It may be a backburn. It was taken about 4:30 PM along Hwy 191.
---
Saturday, July 23, 2016 5:04 PM
Condolences
My opponent's son was killed in a fall today. Apparently he had climbed Grand Teton and was descending. He fell 2400 feet. His body was recovered two hours later.
I offer my condolences and may Godspeed the family's travel and comfort them in their time of loss.
---
Saturday, July 23, 2016 4:44 PM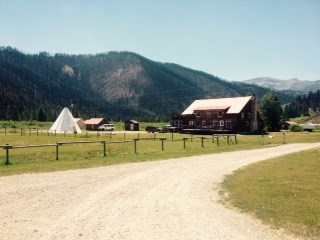 The Black Powder Guest Ranch had a close call. The Cliff Creek Fire came down to the river south of it but did not cross. So it appears that no damage occurred.
Other houses close by had a closer call, but still no property damage appears to have occurred.
---
Saturday, July 23, 2016 7:09 AM
Came by Kozy Campground late Friday. The fire from Thursday evening had burned itself out. Here's what it looked like after burning out. Did some talking with a few firefighters at the Elkhorn Cafe & gas station while they were eating the spread put up by the Ladies of Hoback Ranches.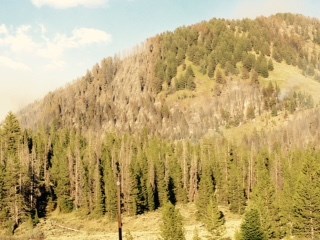 Some indication that the fire across from Kozy Campground was set as a back burn. It may have been done in order to get Hwy 191 open for routine traffic.
---
Friday, July 22, 2016 9:38 AM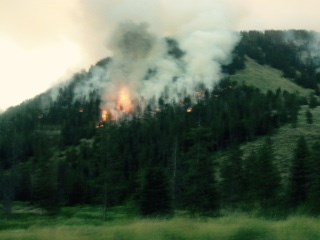 Went by the Kozy Campground in Hoback Canyon Thursday evening. The Cliff Creek Fire had been tracking northeast and away from this area. Sometimes the wind will change and carry embers seemingly backward. So looks like that happened.
---
Wednesday, July 20, 2016 5:49 PM
A Banner Day!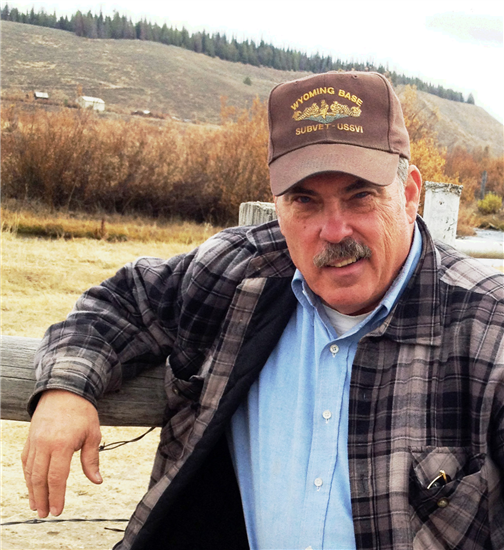 Today was the tenth day for over 40 website visits each day. People spent something over 10 minutes on each visit.
Thank you for taking the time out of your day to look me over.
Bill
---
Tuesday, July 19, 2016 1:38 PM
Cliff Creek Fire - Day 3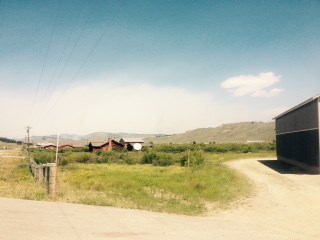 Cliff Creek Fire
Bondurant (taken about noon 7/19)
This looks from near the firehouse out over Dell Creek.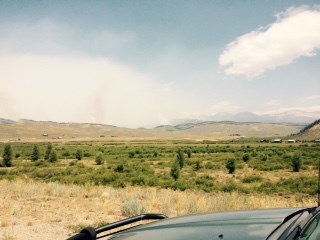 This looks toward Hodges Peak. The fire appears beyond the ridge and homes may not be at risk. The fire appears to be moving East Northeast.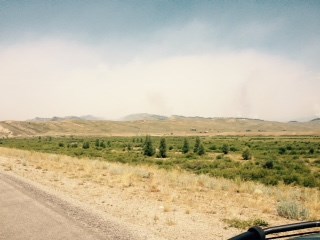 This pic looks to the left of the above one. It looks toward Deer Ridge.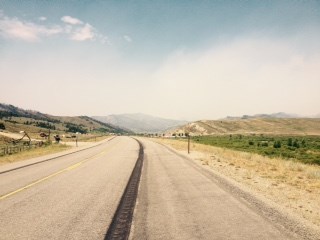 This pic looks toward the Elkhorn Cafe. You can see the fire is moving to the right in these as there was little in the above areas yesterday.
---
Monday, July 18, 2016 8:16 PM
Helo Ops Cliff Creek Fire
Helo Ops - Cliff Creek Fire


At the Cliff Creek Fire west of Bondurant WY near the Elkhorn Cafe in Bondurant WY. The helo dumps water on a hotspot...

Cliff Creek Fire - Here the helo is loading water from the Hoback River.



---
Sunday, July 17, 2016 8:05 PM
Cliff Creek Fire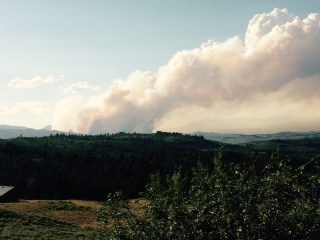 The Cliff Creek Fire, just west of the Black Powder Guest Ranch near Bondurant. This is from as close as I could get without going on a closed road. Appears to be moving northeast or east-northeast to me.
More available at: www.inciweb.nwcg.gov
---
Sunday, July 17, 2016 9:22 AM
At the Front Door - Sherry Luthi
A few days ago I was campaigning along State Line Road in Freedom, Wy. I stopped to talk with Sherry Luthi who was mowing her lawn. As we talked she made me think of what leaders owe to their people.
Over the next few days I thought some more. Then went back to thank Sherry for her words.
As an element of how I led people in the Navy I always felt that leaders owe more to their people than the people owe them. ...And that's how I did business. In command my ships were very successful. It was as if the Good Lord was watching over my shoulder and tapping it every so often.
My commitment to Sherry, and to you, is that is precisely how I will do business in Cheyenne. I will come and talk with you and then carry your thinking to Cheyenne. It is my responsibility to talk and learn from you the people.
---
Friday, July 8, 2016 7:03 PM
Good Day for Contributions
Today, July 8th, was a good a good day for contributions:
Wyoming Hospital Assn - $500
Two private contributions - total $350
---
Tuesday, June 28, 2016 3:23 PM
The Wyoming Education Association has endorsed me for the Primary Election August 16th. Along with the Endorsement came a contribution to my campaign.
My speaking up in committee hearings and interim committee meetings was fruitful as it enabled educators to see into my thinking and background.
---
Sunday, June 26, 2016 4:53 PM
Worked at the Bondo Barbecue today. A staple of Bondurant since 1941!
---
Sunday, June 26, 2016 11:19 AM
Read this story this morning to great surprise. So what's up?
OK, The Donald was not my first choice, but at the end of the day he was a lot of peoples first choice.
What bothers me about guys like this is that they are obligated to say to themselves "Maybe we aren't quite in touch with the footsoldiers of the Party. Maybe we need to change some things."
I believe that leaders are obligated to walk around and talk with people, all people, not just the comfortable ones who seem to agree with them. They are then obligated to take what they hear and learn back and compare with the Party core. Then they are obligated to change things when there is a disconnect between the party core and the people.
Just such a disconnect was apparent throughout the primary.
---
Saturday, June 25, 2016 7:42 AM
I filled out this candidate Questionnaire from the NRA.
---
Wednesday, June 22, 2016 7:40 AM
---
Monday, June 20, 2016 12:46 PM
The HD 22 forum sponsored by the League of Women Voters is now scheduled for August 10th.
---
Saturday, June 18, 2016 9:43 PM
Casper Star Tribune information & background
---
Wednesday, June 8, 2016 12:00 AM
Article in the JHN&G Introduces the candidates for Wyoming's HD-22.