My first experience with budgeting was in 1986 when I was assigned to the Navy Pentagon Staff. (This was followed by additional assignments through about 2000.) In the late 80s the Reagan Defense budgets turned over from a clearly increasing budget into a barely inflation adjusted budget. I had to look at killing one major program while keeping others going and a couple on "life support." Not easy for a guy that just came out of the world of running the engineering involved in submarines... well we all learn.
• So what do you do? First is to get into the programs and find the minimum base level of money. Specifically what is the cost of heat, lights, buildings, etc. Then you establish the necessary but flexible things. What is then left, usually around 3-7%, can be cut quickly. You start with that...
• Under the Education Tab "Solving a Complex Problem" shows how I solved a clear education problem as a private citizen.
• As a private citizen spoke up on Rep Allen Jaggi's Rangeland Monitoring bill. He asked for 50% funding, my words gave him 100%. This bill went through several versions before it was passed.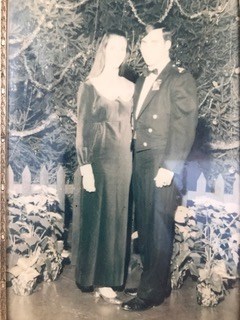 • Republican
• Eagle Scout
• Met my lifelong sweetheart Louise - Church Camp 1966 - Now married 48 years.

• She graduated college in 3 years to be together.

• Graduate US Naval Academy 1972, BS - Oceanography
• Nuclear Sub Captain, Major Command Captain

•• Both ships top performers

•• Best job in the world!
• Masters Degree - Catholic University of America, 2000

• Vice President, Green River Valley Health Foundation
• Past Chartering Organization Representative Cub Scout Pack 9

• USS Wyoming - Honorable Dick Cheney Scholarship Fund Committee
• Past President, Breakfast Rotary Club of Jackson & Paul Harris Fellow
• Board Member Wyoming Veterans Legal Assistance

FAA Certificated Flight Instructor
Over 4 Years experience with governmental budgeting in Washington, DC
• Two Major Acquisition Category I programs (>$1B)

•• During major budget reduction time frame
Toastmasters International "Competent Toastmaster" certificate

• Strong ability to speak
"Plank Owner" in US Strategic Command

I believe a leader owes more to his people than they owe to him