• I take complex problems and find solutions that made my ships perform head and shoulders above the rest.
• The Computer Ed Tab shows how I recently did this as a private citizen.
• The "What They Say" Tab: I as a private citizen spoke up on Rep Allen Jaggi's Rangeland Monitoring bill. He asked for 50% funding, my words gave him 100%.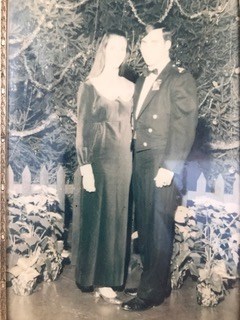 • Eagle Scout
• Met my lifelong sweetheart - Church Camp 1966

• Graduate US Naval Academy 1972
• 46 years maried to my lifelong sweetheart

• She graduated college in 3 years to be together.

• Nuclear Sub Captain, Major Command Captain

•• Both ships top performers

•• Best job in the world!
• Masters Degree - Catholic University of America, 2000

• Republican
• Vice President, Sublette Rural Health Foundation

• Chartering Organization Representative, Cub Scout Pack 9, Bondurant
• USS Wyoming - Honorable Dick Cheney Scholarship Fund Committee
• Past President, Breakfast Rotary Club of Jackson & Paul Harris Fellow
FAA Certificated Flight Instructor
Over 4 Years experience with governmental budgeting in Washington, DC
• Two Major Acquisition Category I programs (>$1B)

•• During major budget reduction time frame
Toastmasters International "Competent Toastmaster" certificate

• Strong ability to speak
"Plank Owner" in US Strategic Command

I believe a leader owes more to his people than they owe to him