Women in Wyoming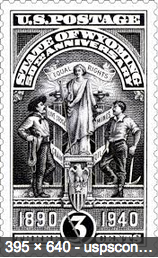 In the 2017 General Session House Bill 209 was presented and passed. It directed the Wyoming Department of Workforce Services to conduct a study into wage and benefits disparity between women and men in Wyoming. Due to report out in October 2018. One of the sponsors was from HD-22: Rep Halverson.
In introducing this bill in the House committee, she stated that it was important because she feels women are treated equally well as men and she wanted a study on the books that said so.
I disagree. In my observation women are all too often the family's second income and not uncommonly the wife brings in the health insurance package. The result of this is commonly the woman cannot afford to lose the job and so will put up with treatments that might cause a man to walk away.
As I have travelled the state and talked at front doors this item has arisen frequently. I've heard women express the thought that they'd like to be paid for the job they do, but that because they are that second family income they tolerate a lower wage.
I observed my wife up close and personally with a school district. The treatment she received was disgusting and frankly I believe some of it was illegal. Yet no one at any level of Wyoming Government would stand up for her. The common excuse was one of "local control." Like I said disgusting.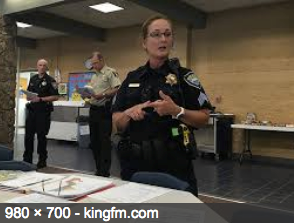 As I've served on a Rural Health Care Foundation I've observed that nurses are frequently where costs are absorbed in order to pay for the contracts of the MDs. Nurses are frequently asked to absorb no cost of living adjustment.
Retired teachers have remarked to me that they haven't received a cost of living adjustment to their retirement checks in years. In school districts it is common for classroom student sizing to be 25% above the education model. The legislature talks of classroom sizing in a very holier than thou manner, all the while ignoring what is actually done out in the real world of a classroom.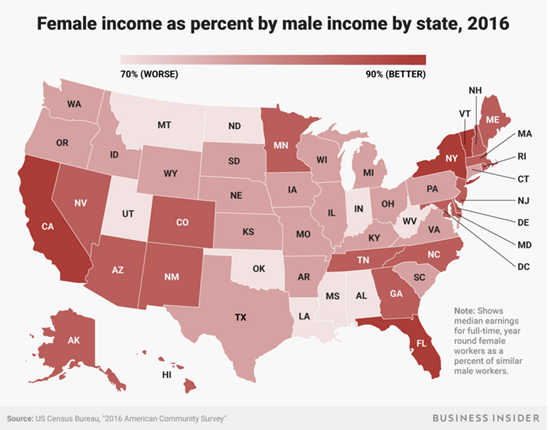 So where does that money go?
Why do teachers accept this sleight of hand?
Just because it's common for a wife to absorb such things for the larger benefit of their family doesn't make it right. I believe Wyoming needs to take a look in the mirror and ask itself are we truly the Equality State?
It's easy when you live in a mansion up on the hill staffed with servants to believe women are treated equally. As I look back on how my wife was treated… Well you get the idea.