Wy Dept of Education Plan to Reopen Schools
The Wyoming Department of Education has released its plan for reopening schools in the fall. Three modes: full open, hybrid opening, and closed with remote education. Here's the beginning of the article: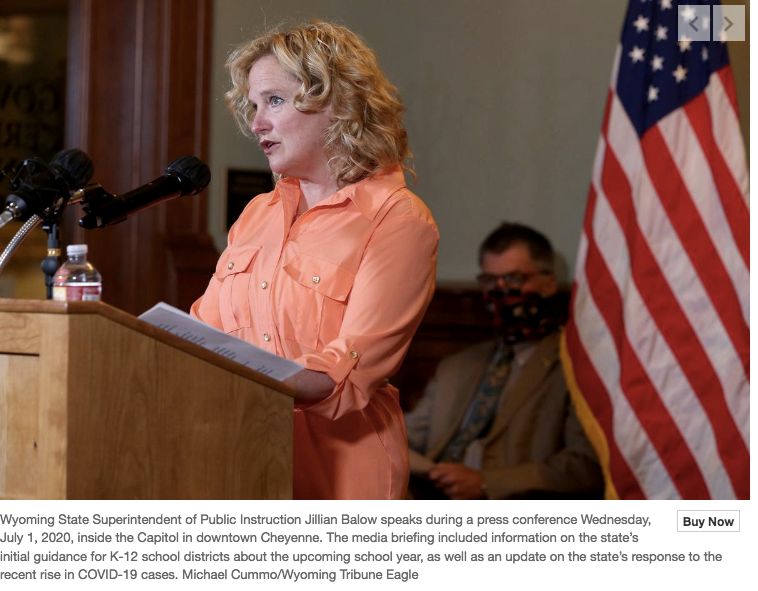 "CHEYENNE – Lunch in classrooms, widespread hand sanitizer stations and face coverings are just a few of the features Wyoming students can expect to see if the state's schools return to in-person instruction this fall.
"The Wyoming Department of Education's initial framework to reopen K-12 schools, which was released Wednesday afternoon, requires districts to prepare for three possibilities: fully open facilities, fully closed facilities and a hybrid model somewhere in between.
"If buildings are open to students, procedures for social distancing and face coverings will be followed "to the greatest extent possible," the plan states."