Shoal Creek Fire Nearly out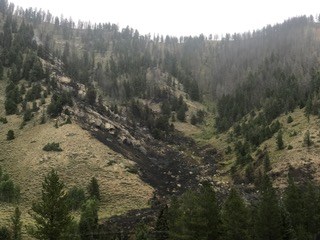 The Shoal Creek Fire is nearly out. There's a small smoke plume way up high but little and the rain started this afternoon. There are power lines across the bottom of the pictures. Power was out from about 2 PM until 11 PM last night. A helo was staged about 4 or 5 miles away but not active when these pictures were taken.
Picture from about 2:30PM today (8/31).