Over 200 Straight Days at Sea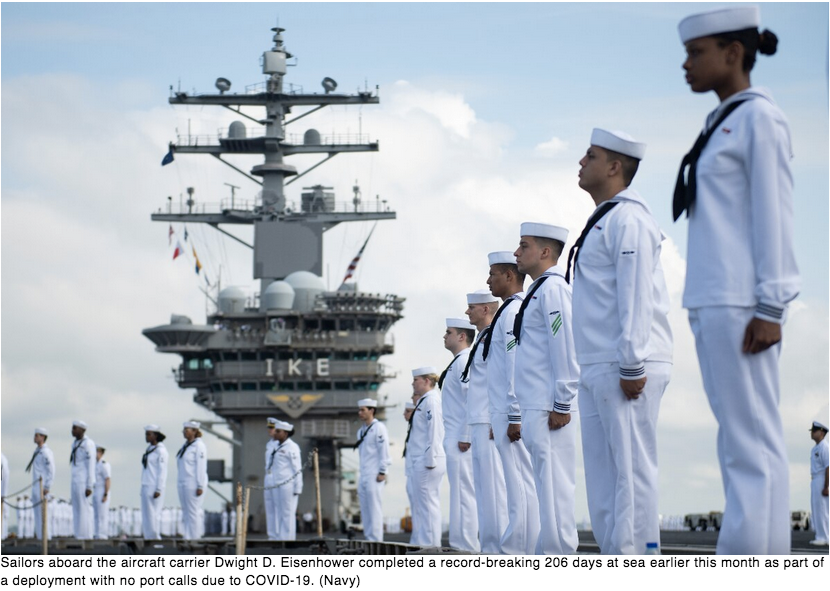 The USS Eisenhower departed home port in early January 2020. They recently returned home after over 200 straight days at sea. Their world at home is far different than the one they left from. May God Bless their reunions and assist them in weaving their way through the world as it now is. Godspeed good and faithful sailor.
These sailors broke my personal record of 110 straight days at sea. We ask much of our military, our FireFighters, EMS and, of course, Law Enforcement... This vignette shows just how much they must deal with as they live their life. Sometimes day by day, in this case year by year...