Kozy Campground Followup
Came by Kozy Campground late Thursday & again late Friday. The fire from Thursday evening had burned itself out. Here's what it looked like Friday evening. Did some talking with a few firefighters at the Elkhorn Cafe & gas station while they were eating the spread put up by the Ladies of Hoback Ranches. It looks like this was set as a back-burn in order to get Hwy 191 opened up.
Here are the before & after pictures: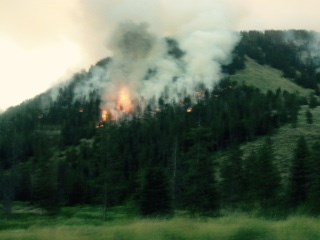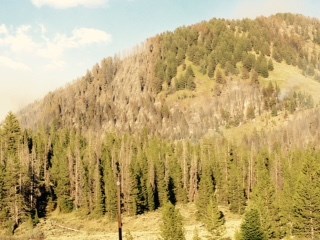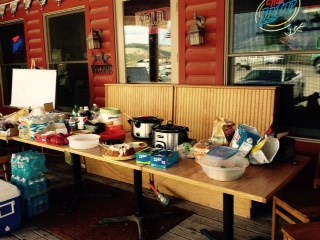 The Food Spread Setup
The food put out by the ladies was eaten very quickly, it just evaporated. Here is the table setup at the Elkhorn Cafe & Gas station. They put this out from the beginning. The firefighters were being fed by the Forest Service... but you know... these guys were consuming so many calories they wanted everything they could put their hands on.
Nice job!