How California National Guard crews rescued hundreds in Creek Fire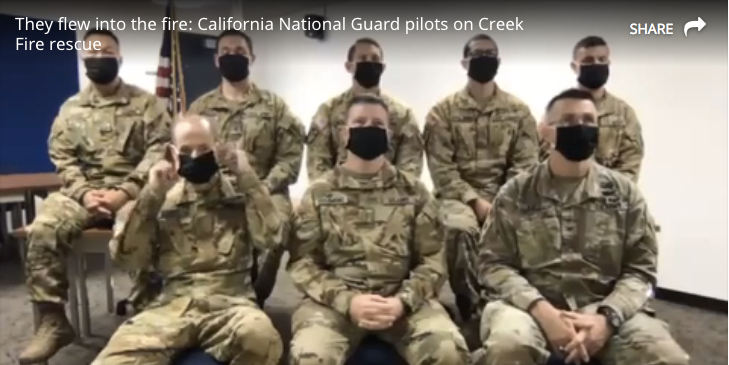 It was the most dangerous flying of their lives, but the crews of an Army National Guard CH-47 Chinook and UH-60 Black Hawk kept going back across the Creek Fire line, down into the smoke-filled valley and toward campers desperate for help.
They didn't have to go. And as they approached the first fire ridge, each crew member had an opportunity to stop the mission. No one did.
"When we arrived at the fire's edge and we first we made a decision to enter in — that was a crew decision," said California National Guard Chinook pilot Chief Warrant Officer 5 Joseph Rosamond.