Hoback Jn Fire Station Ribs - Get'em today while they last...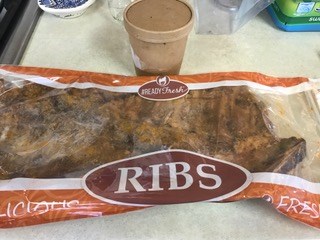 The Hoback Junction Volunteer Fire Station is selling their famous ribs today. The traditional barbecue is unavailable... Covid-19... So they're selling their ribs.
$25 a rack... Get on down there and get'em while they last... They give you their sauce... it's in the brown paper cup in the picture.
I'll be eating good tonight...