Cliff Creek Fire - Kozy Campground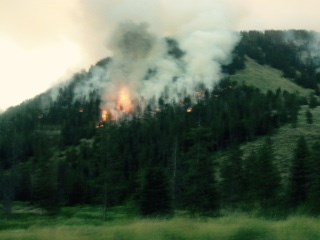 This is across the Hoback from Kozy Campground and Hwy 191. Apparently some embers may have been carried back and started this up. The Cliff Creek Fire had been tracking northeastward and seemed to be well beyond this area.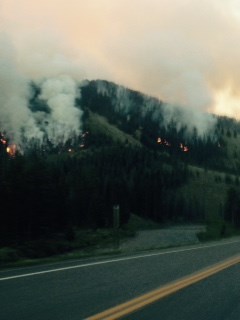 Here's another look at the Kozy Campground area Thursday evening.