Brains, grit, determination, This young woman is headed to Pre-Med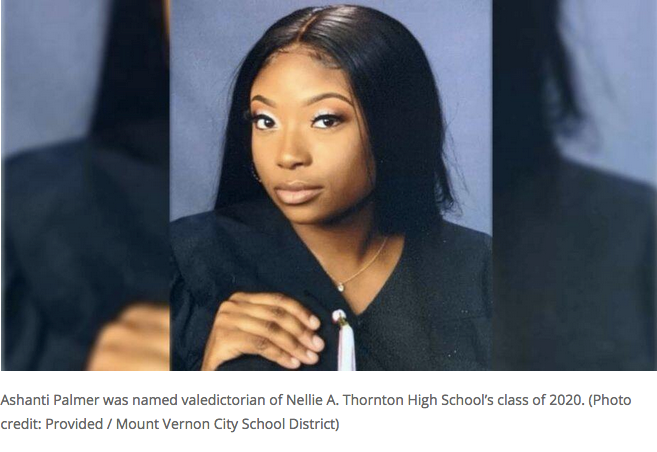 MOUNT VERNON, N.Y. - The Valedictorian at a high school in New York not only earned more than $430,000 in scholarship money, but she also never, ever, missed a day of school.
This young woman does not want things handed to her. She's working on a Pre-Med College program. Good Show. Can you imagine not missing a day in school from pre-K through HS Graduation! ...And brains to boot.
Godspeed to this young woman, she might be your doctor one day!