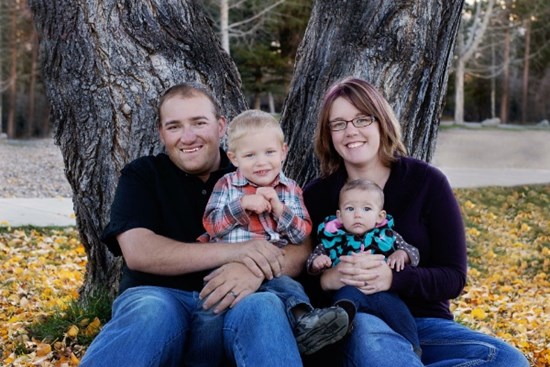 Hoback Canyon: A Tragic Accident
As I observe our Legislature I bring with me things I see in our community and speak to more than just the Legislators. Sadly something I have spoken to WyDOT leadership has now come true. People passing on a double solid stripe in Hoback Canyon is dangerous.
Sadly the two parents in the picture at right passed on a double solid in Hoback Canyon, side swiped a trailer and were killed recently. Their two children unhurt as they were apparently in their grandparents car a few cars back.
I had noticed several years ago that when WyDOT re-striped the canyon road they had deleted two passing sections and that people were now passing on a double solid stripe.
I have been going up & down Hoback Canyon since the mid-70s. Passing on a double solid was new to me. ...And I've continued to see it happening.
Who hasn't been stuck behind someone going 35 MPH in the Canyon, especially in the winter when the road is ice covered...
Over the years I've been observing the legislature, I've come to know a few of the senior WyDOT administrators who make presentations to Committees. So I spoke to them in passing several times remarking about the passing on a double solid I was seeing. I said that it was new and potentially serious problem.
The former Teton County Undersheriff, Bob Gilliam, was then a member of my Rotary Club. I also spoke to him about what I was seeing.
I should have pushed harder for WyDOT to do something. WyDOT, State Troopers and County Deputies have to divide their resources carefully. So sometimes they must allow the system to catch up and show a true need.
Clearly the need is shown.
Visit the GoFundMe page supporting these two children. These two young children can use some help. Their grandparents are now caring for them.
WyDOT already knows what happened... But I will make another phone call... Still in all... WyDOT needs to act. I'll push on the system more. My commitment to the people of HD-22 is that I will keep my eyes open and take action on things I see.