Married to Louise. We met in 1966 at the Presbyterian Chesapeake Center summer camp. We corresponded and when both were in college we began dating seriously. We married after I graduated from the US Naval Academy, June 1972. Louise took summer courses and overloaded in order to graduate in three years from Salisbury State Teachers College. She did this in order to ensure she finished her degree and so that we would not be separated for too long.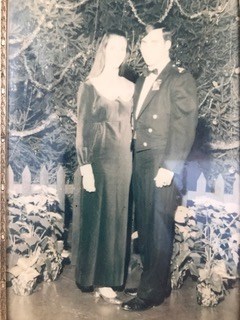 I married my lifelong sweetheart. Here's a long loved picture (a bit faded) from December 1970
Republican
Vice President, Rural Health Foundation, Sublette Cty
Chartering Organization Representative, Cub Scout
Pack 9, Bondurant
USS Wyoming - Honorable Dick Cheney Scholarship
Fund Committee
Past President, Breakfast Rotary Club of Jackson
• Paul Harris Fellow
1972 US Naval Academy Bachelors Degree: Oceanography
2000 The Catholic University of America: Masters Degree Engineering Management
Eagle Scout
FAA Certificated Flight Instructor (Single & Multi-Engine Airplane Land & Instrument Airplane Flight Instructor). I maintain my certification status but am not currently active as a flight instructor.
My first experience with Budgeting came with a thud. I was sent to Washington, DC, and put in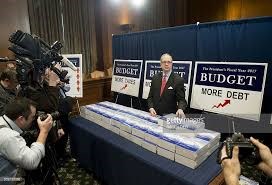 charge of two major Acquisition Category I programs: the Submarine Launched Tomahawk Cruise Missile Program & the Sea Lance ASW Standoff Weapon. My role was to manage these programs within the Navy Staff, defend the budgets of these programs, and be ready to support requested testimony when Congress requested it. (At right: 2017 Federal Budget)
I arrived just as major, across the board budget reductions were directed. Over the next few years the programs had to adjust and work hard to continue to meet schedules... not an easy task.
Perhaps the most challenging aspect of this experience was I had to learn to speak effectively to large groups. Fortunately Toastmasters International came into my life then and I earned the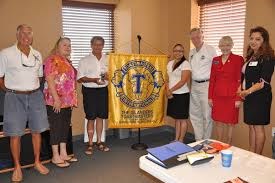 Competent Toastmaster certificate. The skills I learned have served me well since.
In Command I learned the importance of writing clear, workable regulations. People should not have to ask 'What does this really mean?' The time and effort expended in making such things clear and workable returned many benefits.
I found it interesting that the experience I gained in public speaking through Toastmasters International improved my performance in command. Both in how I spoke to my crew and in how I drafted documents. The ability to clearly express myself gained through Toastmasters served me well.
Following Command of the USS Benjamin Franklin, I was assigned to the staff of the brand new US Strategic Command and had a career opportunity to have my office assigned the task of writing the first set of Unified Weapons Release Procedures on the standup of the US Strategic Command. These documents brought together the equivalent documents of three independent organizations into one single document. My experience in command writing clear regulations was a foundation of building these documents.
Throughout my career I was able to look beyond the horizon, recognize potential trouble, and put in place policies and procedures that made them turn into non-problems. It is important that people understand how written documents, policies, and administrative methods can slow people down and affect their futures. All bureaucracies always seek to lessen their burden and effort. It is incumbent on government to look carefully at how things affects the people they serve.
The proof is in the pudding
As Commanding Officer of both the USS Ben Franklin and the USS Holland these ships became the top ships in their class. What the Navy calls the Battle "E" Boat. They set the class standard for performance. My key to success in this was looking carefully at how we did things. When you hear someone say "We've always done it that way" you know that your own procedures or policies are out of date.

Taking care of my people meant establishing clear policies, publishing understandable and workable procedures, and being able to follow through on what I said. My philosophy was straightforward: A leader owes more to his people than they owe to him.