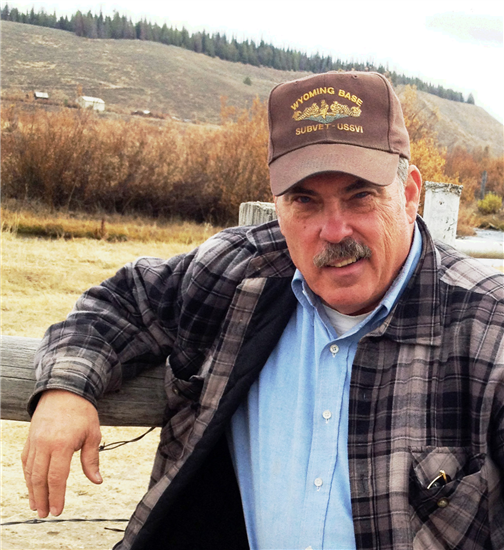 In our Legislature a Private Citizen can get things Done.
This Tab & the other pull down Tabs show things I've gotten done

Some years ago I discovered that I could speak in front of our Legislative Committees and make a difference. Rep Allen Jaggi (R-Lyman) presented a bill to the House Ag Committee. It was titled Rangeland Monitoring. As I listened to him present his bill I realized it was about how Wyoming's ranchers went in front of Federal forums, BLM, Forrest Svc, etc and made their case. I concluded this bill was important to Wyoming's future. Rep Jaggi asked for 50% funding for the intended program.
When Public Comment was opened I stood and spoke from my experience in the federal arena of the Washington, DC, process. I said words to the effect of:
This bill is about Wyoming's future, it is about how Wyoming's Ranchers go in front of a federal forum and win their case against the scholarly presentations of various NGOs. In every legislature there are a few bills that should be fully funded precisely because they are about our future ten years out. This is one of those bills.
The House Ag Committee then proceeded to fully fund Rep Jaggi's bill even though he had requested only 50% intending to obtain the rest elsewhere. Of course in successive committees this funding was cut a bit, everyone gives at the office you know. But when you begin at 100% such cuts are more palatable.
Rep Jaggi was quite happy that day, he walked in looking for 50% funding and walked out with 100%! He had no idea I would speak up nor did I realize I would speak up until I heard Rep Jaggi present his bill and connected with its import for Wyoming's future and considered it in light of my experience with bureaucracies.
On that day I understood that a Private Citizen can truly affect things if they respect the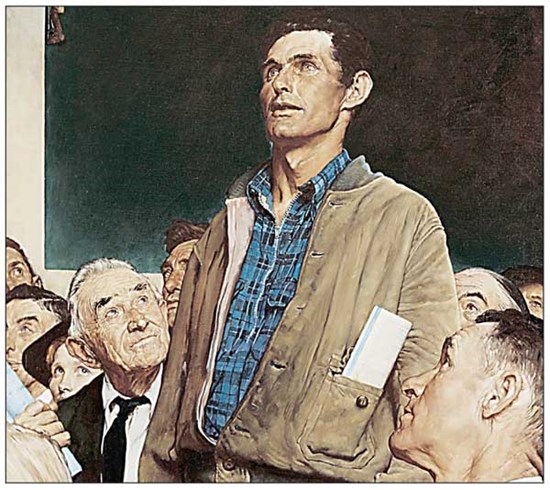 process, speak clearly, keep to things that legislators can really do, and keep it short & sweet. I have since followed bills over the years I have attended the legislature and will add more bills I spoke on to this page.
This past budget session I spoke up on eleven bills. The painting by Norman Rockwell at right where a man stands up in a Town Meeting reminds me of what it feels like to stand up in our Legislature's Public Comment.
PS A while ago another person I've come to know in observing our legislature put it: Observe the three B's - Be specific, Be short, Be seated. His advice has served me well.
PPS Subsequently Governor Freudenthal vetoed this bill. Rep Jaggi brought it back in a modified form in the next session and it was passed.