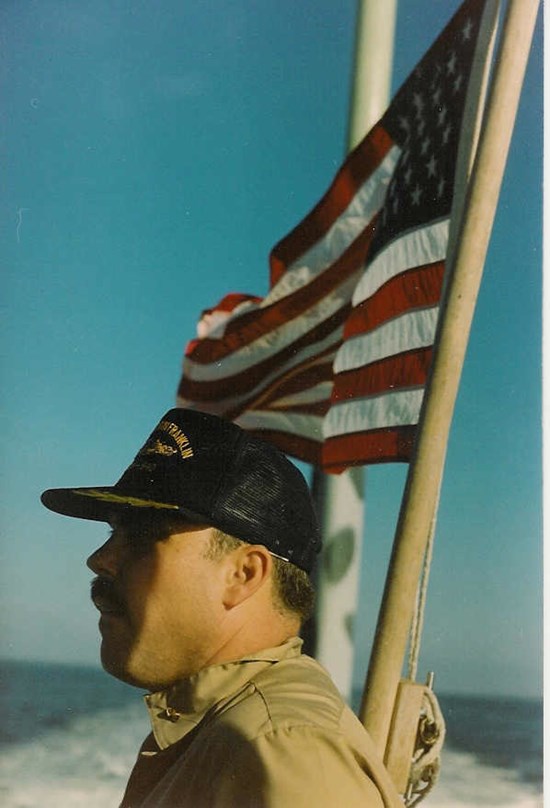 Photo by Louise Winney on board USS Ben Franklin
It's a changing world

Throughout my 30 years active duty in the Navy I had a strong ability to look beyond the horizon and recognize problems and get them fixed before they became problems. I did this primarily by looking hard at how I did business and how the policies and procedures I put out affected my people. I paid great attention to what I said ensuring that I did not speak in hollow language with no capability of putting things into action.

Everything I did throughout my career was done through people. It was my responsibility to train them, publish procedures that were understandable and workable, and follow through on what I said.
During my career I managed large funding programs. For two years I served as the Program Director for the Virginia Class Attack Submarine Program. One submarine in acquisition has a budget almost as large as the Wyoming State budget (and there were between 6 & 8 in production at any one time).
One skill I developed was the ability to interact with the legislative process. I've used this skill as a private citizen on front of our legislature, most recently speaking up on education issues.
This past Budget Session I spoke up on behalf of Military Spouses and was then invited by the Chairmen to submit a topic for interim studies. I am now working with the Adjutant General's Office developing this. I was honored with this as I did not expect my words in front of the committee to turn into an invitation and then become a real topic.
Private Citizens can make a difference.

The below is history that may provide some insight into how I think and do business.

Thank you to all of those I spoke with at their front doors and to all of the people of Wyoming. I traveled many miles, shook many hands, and learned much. Godspeed.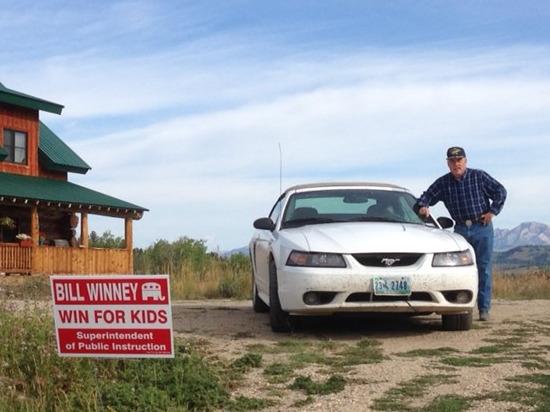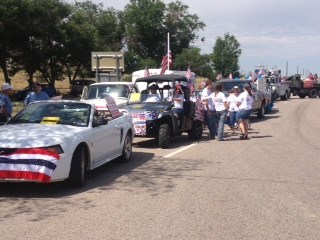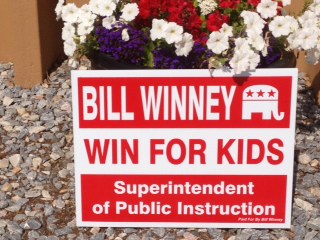 Polling Results from Friday, August 15th, 2014
Winney 32% - Balow 32% - Lain 13%
So, keep talking out there to your friends and family. The Governors race and the Sec'y of State's race must be overshadowing the Superintendent's race!! (I'm not surprised at this! Smile!) This website is getting a lot of activity!!
A Few Thoughts

As I head out to travel home to Bondurant I put together a few thoughts:

The people of Wyoming have received me well along my campaign trail. Thank you so very, very much. My commitment is to continue to work as hard for your votes as these past few months. I will travel and listen to the people of Wyoming and carry your message to Cheyenne.
Link to the Wyoming PBS TV Debates
12 August
Central Wyoming College
This was a great evening in Riverton! The Wyoming PBS folks did a nice job.

Back Home in Bondurant for a few days!
Attended the Sublette Republicans Candidate Meet & Greet events in Marbleton & Pinedale Wednesday & Thursday.
Time to catch up on campaign paperwork and such.
Gillette & Cheyenne Monday the 28th
A Chamber of Commerce interview this morning in Gillette. Then down to Cheyenne for the League of Women Voters forum 5:30 PM at the Laramie County Council room.
Link to video: LWV Forum - Superintendent

It is time to change the equation in education.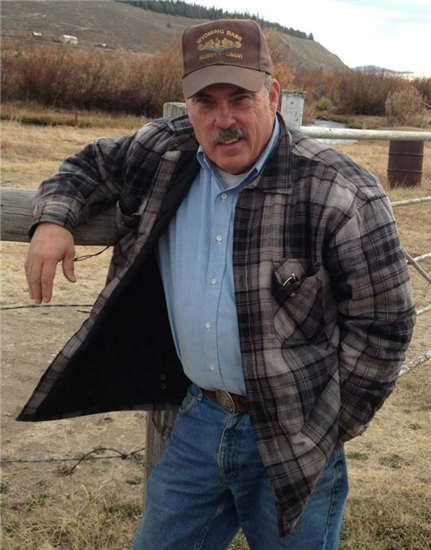 I've observed our legislature for 10 years as a private citizen in the galleries and attending committee hearings. About 6 years ago I began focusing on education. My wife, Louise, is a career educator. Across my 30 years active duty with all of the moves that came along, I saw what she had to contend with in administrations. I spent some time at the chalkboard but she remains the demonstrated expert.
In my view the legislature continues to try the same things expecting a different outcome. More money, administration and bureaucracy won't get us to excellence, it only leads to more mediocrity. Take a look at my Excellence tab: it will show you the kind of ships I ran.
Throughout my career the organizations I ran, I made far better. I will bring that to the equation.
• How people learn was the core of my duties. Delivered excellence in both commands.
• Handling large budgets: I led the Virginia Class Attack Submarine Acquisition Program for two years (Note: the Budget for one Submarine is almost as big as Wyoming's State Budget.)
• Served two years as a chalkboard teacher and as a Flight Instructor I have over 500 cockpit hours and provided much more ground instruction.
• Training and education were a key element of my service in the submarine force. I had the honor to serve with people I came to call call giants. Our people are outstanding and they made my work easy as a Commanding Officer and Chief Engineer.
• My goal was always to observe how an organization really operated (not what they said they did) and then to get into the organization and make things work smoother with less red-tape. I was able to do this with great success.
• The bedrock of Wyoming's Education system is the control of local school boards. The people of Wyoming are justly concerned that outside organizations or governmental authorities will impinge on that responsibility and authority. That bedrock must remain solid.