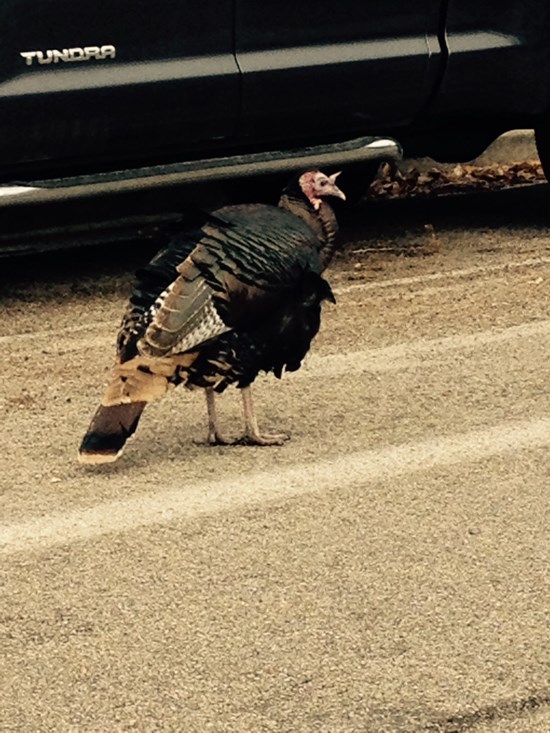 Bill Winney

Hard Working Veteran & Republican
HD 22 deserves a powerful Republican voice in these changing times. Wyoming's revenues projected in the CREG report (April 2016 update) are starkly declining.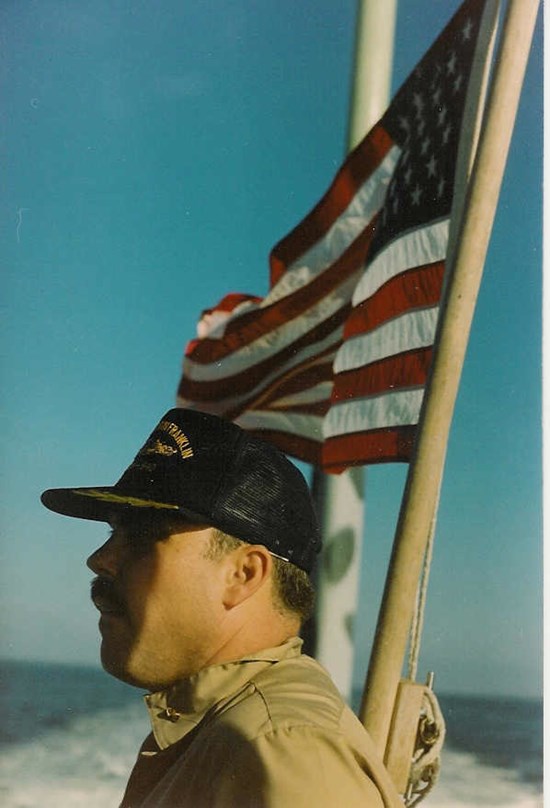 Throughout my 30 years of active duty in the Navy I had a strong ability to look beyond the horizon and recognize problems and get them fixed before they became problems. I did this primarily by looking hard at how I did business and how the policies and procedures I put out affected my people. I paid great attention to what I said ensuring that I did not speak in hollow language with no capability of putting things into action.
In our case the horizon is now and shows limited state revenues. Comfortable talk-talk won't get us where we need to go.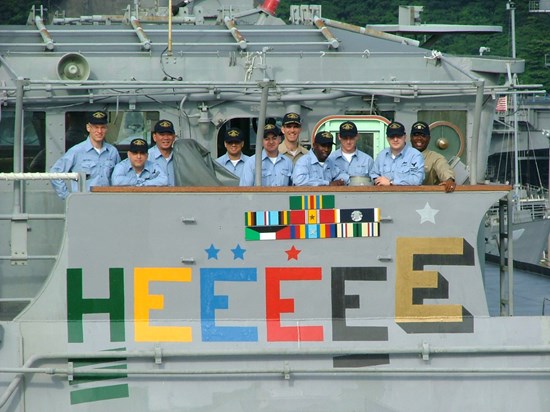 Everything I did throughout my career was done through people. Say it any way you want to: the people did the hard work. In this picture to the right of another ship's crew, the crew members of the USS Chancellorsville in 2014 show off their awards. They did the work!
My first initiation to budgeting was in 1985 where the early flush Military budgets turned over and vast reductions in those programs were on the way. Later in my career I managed large funding programs. For two years I served as the Program Director for the Virginia Class Attack Submarine Program. One submarine in acquisition has a budget almost as large as the Wyoming State budget (and there were between 6 & 8 in production at any one time).
One important skill I developed was the ability to interact with the legislative process. I've used this skill as a private citizen in front of our legislature, most recently speaking up on education issues. I earned the Competent Toastmaster Certificate and it has made a real difference in my ability to speak and convince in settings such as Public Comment in front of our legislature.

This past Budget Session I spoke up on behalf of Military Spouses and was then invited by the Committee Chairmen to submit a topic for interim studies. I am now working with the Adjutant General's Office developing this. I was honored with this as I did not expect my words in front of the committee to turn into an invitation and then become a real topic.
Private Citizens can make a difference.

News
Tuesday, June 28, 2016 3:23 PM
The Wyoming Education Association has endorsed me for the Primary Election August 16th. Along with the Endorsement came a contribution to my campaign.
My speaking up in committee hearings and interim committee meetings was fruitful as it enabled educators to see into my thinking and background.
---
Sunday, June 26, 2016 4:53 PM
Worked at the Bondo Barbecue today. A staple of Bondurant since 1941!
---
Sunday, June 26, 2016 11:19 AM
Read this story this morning to great surprise. So what's up?
OK, The Donald was not my first choice, but at the end of the day he was a lot of peoples first choice.
What bothers me about guys like this is that they are obligated to say to themselves "Maybe we aren't quite in touch with the footsoldiers of the Party. Maybe we need to change some things."
I believe that leaders are obligated to walk around and talk with people, all people, not just the comfortable ones who seem to agree with them. They are then obligated to take what they hear and learn back and compare with the Party core. Then they are obligated to change things when there is a disconnect between the party core and the people.
Just such a disconnect was apparent throughout the primary.
---
Saturday, June 25, 2016 7:42 AM
I filled out this candidate Questionnaire from the NRA.
---
Wednesday, June 22, 2016 7:40 AM